Golf in Saudi Arabia has boomed in recent years thanks to the Kingdom welcoming the world's biggest players for the Saudi International powered by Softbank Investment Advisers and Golf Saudi are keen to build on the growing impact of the game with the announcement of a number of new programmes connected to The Social Agenda, part of the newly-launched National Sustainability Strategy (NSS).  
Unveiled during the Aramco Saudi Ladies International presented by Public Investment Fund in November 2020, the NSS was conceived with three pillars, giving particular focus to the enrichment of Saudi's Environment (The Green Agenda), delivering benefit to the national economy (The Economic Agenda) and providing opportunities to domestic population (The Social Agenda).  
Centred upon the creation of education, employment and leisure activities, early Social Agenda programmes announced at Royal Greens during the Saudi International included an Internship Scheme for new graduates within Golf Saudi and an access programme for disabled people and the children of veterans at golf courses around the country.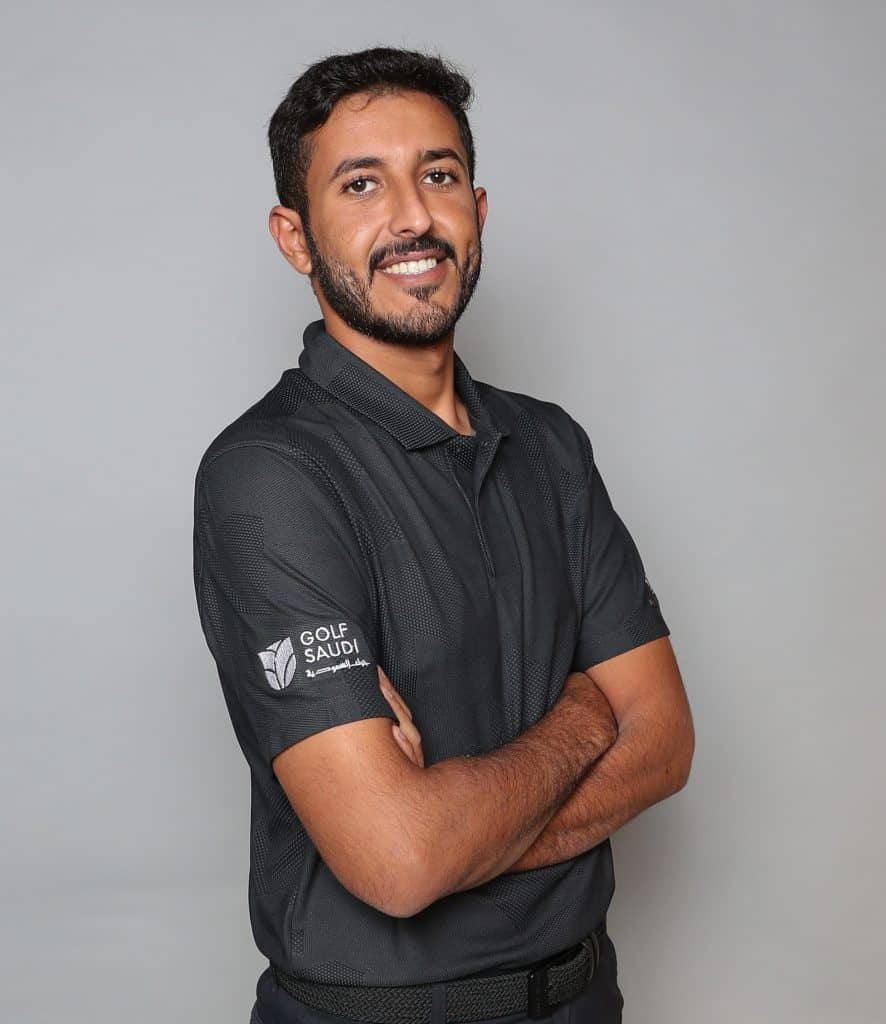 One of the first Saudis to enter this programme was Abdulrahman Almansour, a current Saudi National team player who is also currently undertaking an internship across Golf Saudi's different departments. Commenting on the chance to not only play golf but also work in the industry, Almansour said: "I have been playing golf for most of my life and have been lucky enough to represent my country as part of the National Team.
"From the first moment I picked up a club, I always wanted to be a part of the golf community in some capacity, so I am incredibly grateful to Golf Saudi for providing me with this opportunity. Working as a golf coach in my current role is something I adore doing as it gives me the chance to introduce the game I love to Saudis every day." 
As well as the exciting announcement on the internship programme, Golf Saudi has also added an initiative to continue its mission to make golf available and accessible for all. The latest programme will offer 500 veterans and disabled individuals, along with their children, complimentary membership and lessons, as well as a pathway to begin regularly playing golf. 
 Similar to the Ladies First Club, which was launched in late 2020, the complimentary membership will include a digital 'Introduction to Golf' education pack, which will provide monthly seminars outlining the key aspects of golf for beginners. All courses operated by Golf Saudi will offer clinics for participants of the scheme on a monthly basis. Led by a certified Golf Saudi coach, the programme will conclude with an on-course induction for all participants and a chance to play an 18-hole round.
---
Let it Fly
Additionally, Golf Saudi confirmed that a country-wide mass participation programme, titled 'Let it Fly', will be rolled out to provide men, women and children the opportunity to learn golf through a number of unique activations. The first of these took place on the beachfront at King Abdullah Economic City (KAEC) during tournament week, to introduce people to golf in a new and exciting way. Further activations will follow in parks and shopping malls as soon as it is safe to do so, with the consumer being invited to register their interest in taking part at a later date.  A central component of 'Let it Fly' is the roll-out of a schools programme which will see tens of thousands of children given tuition as part of the physical education curriculum when schools return, Tadrees Holding, WAAD Academy and Misk Schools being amongst the early adopters. A pilot programme has already achieved close to 18,000 participants. 
"We are delighted to turn our attention to the social component of our National Sustainability Strategy after its successful launch at the Aramco Saudi Ladies International presented by PIF. With the rollout of the Social Agenda, we have created an educational framework, including the Golf Saudi internship programme to accommodate the formulation of a skilled domestic workforce, creating the pathway for members of the Saudi community to embark on a range of careers in and around golf, with the aim to create an abundance of new job opportunities." –  Majed Al Sorour, Golf Saudi and Saudi Golf Federation CEO
 "Alongside the announcement of the internship programme, we are thrilled to be one step closer to launching our full Mass Participation programme, Let it Fly, which will see thousands of men, women and children be introduced to the game across the Kingdom. 
To celebrate the announcement of the 'Let it Fly' programme, Golf Saudi is launching a fun and interactive smartphone game, giving Saudis the opportunity to win a host of incredible prizes, including an iPhone 12 Pro Max, MontBlanc headphones and a Sony Alpha 6600 camera.  
Hisham Abdullah Al Harbi, Mechanical Technician at Royal Greens Golf & Country Club in Jeddah has seen the benefits of working in the sport first-hand and endorses golf as a career path to follow. He said: "Working in the golf industry is truly amazing, we're surrounded by beautiful, peaceful scenery every day. I feel fortunate to be involved with a new sport in Saudi Arabia like golf, it will provide great opportunity for Saudis to work or enjoy at leisure in the years to come." 
Key elements of the National Sustainability Strategy and Mass Participation programme are live on the Golf Saudi website, alongside a wealth of other Golf Saudi initiatives including development, participation, elite performance, tourism and events.