T'is the season for clubs across the UAE to release their summer membership deals and we may have just found the best all-in-one package that is a bang for anyone's buck!
JA The Resort Golf Course are offering summer membership holders four months of unlimited golf, every single day of the week, on their world-class 9 hole Championship course as well as unlimited access to the stunning beach and multiple pools for the whole family.
The ultimate 5-star beachfront destination along the pristine shorelines of Dubai boasts 800 metres of golden sand and multiple swimming pools ensuring your family don't miss out on the fun while you're out on course. You can even join them for a dip post round after battling the sizzling summer climate.
What's more, the summer membership also includes a complimentary 30 minute golf lesson from one of the club's PGA Professionals, 10% discount on Pro shop merchandise and access to the gym, allowing you to burn off some calories and build some muscle.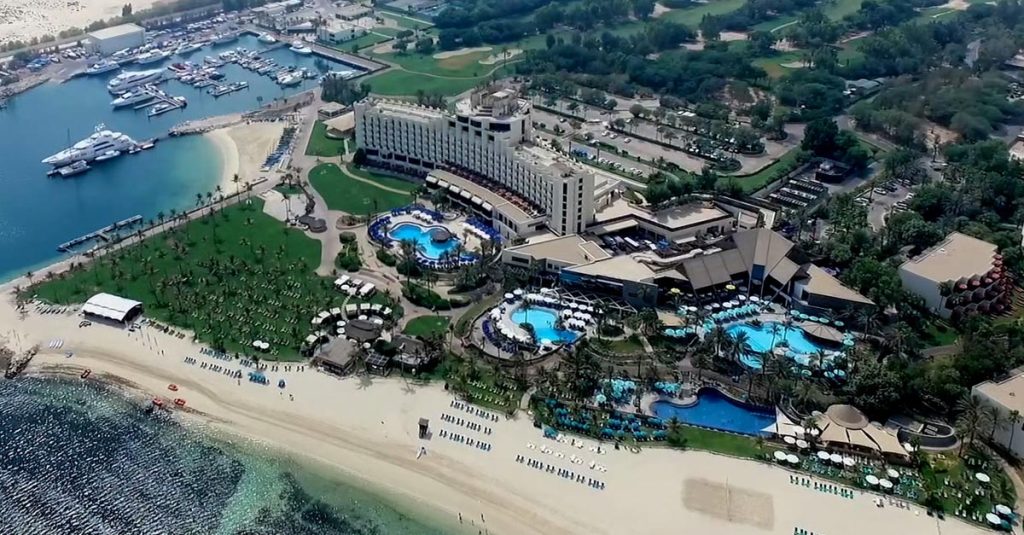 Just when you thought it couldn't get any better, the membership also includes 20% discount at all F&B outlets across JA The Resort's award-winning culinary delights of 25 restaurants and bars.
Our personal favourites include Settee, which serves authentic Italian dishes – the mushroom soup is to die for – as well as White Orchid Restaurant which takes you on a tasting journey through South East Asia.
"Our summer membership package is very different offering compared to others in the region," said Stuart McMurdo,  Director of Golf at JA The Resort.
"Because our course is situated in Dubai's largest experience resort, not only are we offering golfers the opportunity to play unlimited golf for four months on our stunning Championship course, we are also welcoming the whole family down to enjoy complimentary access to our temperature controlled swimming pools as well as our 800m long picturesque private beach.
"We're also home to some of the region's finest culinary delights and you'll be able to enjoy 20% off at every single one all summer long with this membership. We look forward to welcoming you down to JA The Resort for an experience like no other."
You can snap this summer membership up for the unbelievable price of just AED3600 during the Early Bird phase before May 20. Please email [email protected] or call 04 814 5023 to secure your membership today.
Summer membership – June 1 – September 30
Early Bird price: AED3600
Regular price: AED3995
Unlimited golf available for the membership holder only (Can play multiple rounds a day)
Unlimited beach and pool access is available for 2 adults and 2 children
Complimentary 30 minute golf lesson
10% discount on Pro shop merchandise
20% discount on F&B
Gym access