To the delight of golf fans across the country, cooler nights are making their long-awaited return following another scorching summer. With average temperatures down to 29 degrees, it's the perfect time to get back into the swing of things with a spot of night golf at Sharjah Golf & Shooting Club witha brand-new fun-filled monthly event – the Monthly Midweek 18 Hole Challenge. We spoke to Golf Events Manager and PGA Teaching Professional Samuel McLaren to get more information on the new event and to find out why playing under the floodlights is such a memorable experience.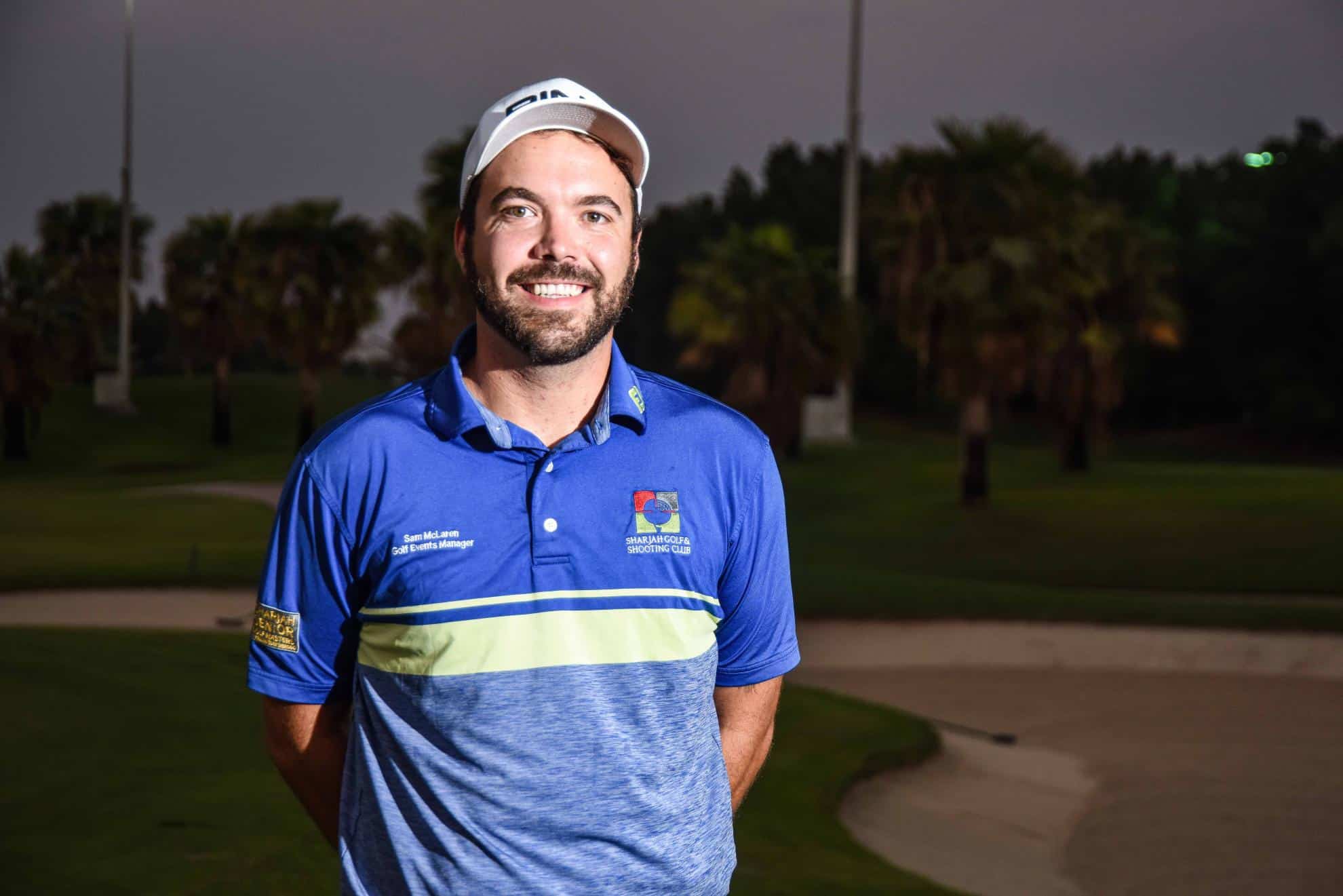 Worldwide Golf: Tell us more about the new floodlit event that Sharjah Golf & Shooting Club is hosting? 
Samuel McLaren: We're starting a new winter-season, 18-hole event that will take place on the last Wednesday of every month at 6.0pm, which will mean playing under our fantastic floodlights. Every event will be different with different fun formats and we will be charging our off-peak rates so we believe it's really good value for money. The course is in great condition and we urge members and non-members alike to come down to Sharjah and experience a fun evening of night golf.
WWG: Sharjah Golf & Shooting Club is a nine-hole course, why have you decided to make this event 18 holes?
SM: We want to attract golfers from all over the UAE and we believe that offering 18 holes instead of a 'quick nine' is going to help us achieve that. It's going to be a good outing for people driving from Dubai, Abu Dhabi and the other emirates to get involved in night golf and meet new people.
WWG: What can people expect from playing under the lights?
SM: My first experience of playing night golf was at Sharjah Golf & Shooting Club and I loved every minute of it. I was really surprised at how good the lights are and how easy and similar it was to playing in the daytime.
As long as you're keeping it fairly straight then you will be fine. If you go a bit wayward towards the trees, like I have a few times, then you'll be looking for your ball a little longer as we don't have lights out there! It's all really good fun.
 It takes a couple of holes to get used to it as the eye can be deceiving and it may look like you've got it closer to the pin than you actually have! It's a great experience watching the ball fly off into the lights.
WWG: Will there be prizes on offer at each event?
SM: Yes, there will be lots of prizes on offer throughout the season. It will depend on how many entries we have each week but, generally, we will be looking to have prizes for first, second and third. We are also looking at having prizes for Longest Drive, Nearest the Pin and other on-course challenges to try and keep the event as fresh as we can.
For more information about the Monthly Midweek 18 Hole Challenge held on the last Wednesday of every month or any other event at Sharjah Golf and Shooting Club please call +9716 5487777 or visit: 
www.golfandshootingshj.com