Proving once again the elite status Emirates Amateur Golf League (EAGL) has in the UAE golf scene, the league has secured Dubai Sports Channel as host broadcaster of its live telecast of the inaugural EAGL Mini-Series event at the Fire course of Jumeirah Golf Estates on June 20th.
Dubai Sports Channel, which also does the live coverage of the DP World Tour Championship and Dubai Duty Free Tennis Championships, will be the exclusive host broadcaster for the showcase event, which is a precursor of the main EAGL tournament later in the year. The franchise-based league will be the first tournament of its kind attempted in world golf.
TV and Radio Broadcaster, Graham Clews, will be sharing his knowledge through commentary duties.
International audiences will also have the opportunity to watch the telecast live through EAGL social media channels like YouTube and Facebook. There will be guest appearances from celebrities and well-known business leaders, as well as coverage of the Middle East Golf Forum
"Live broadcast is a very special part of our EAGL project, a unique selling proposition for us because no other amateur event like this has ever been broadcast," said Sudesh Aggarwal, EAGL Founder.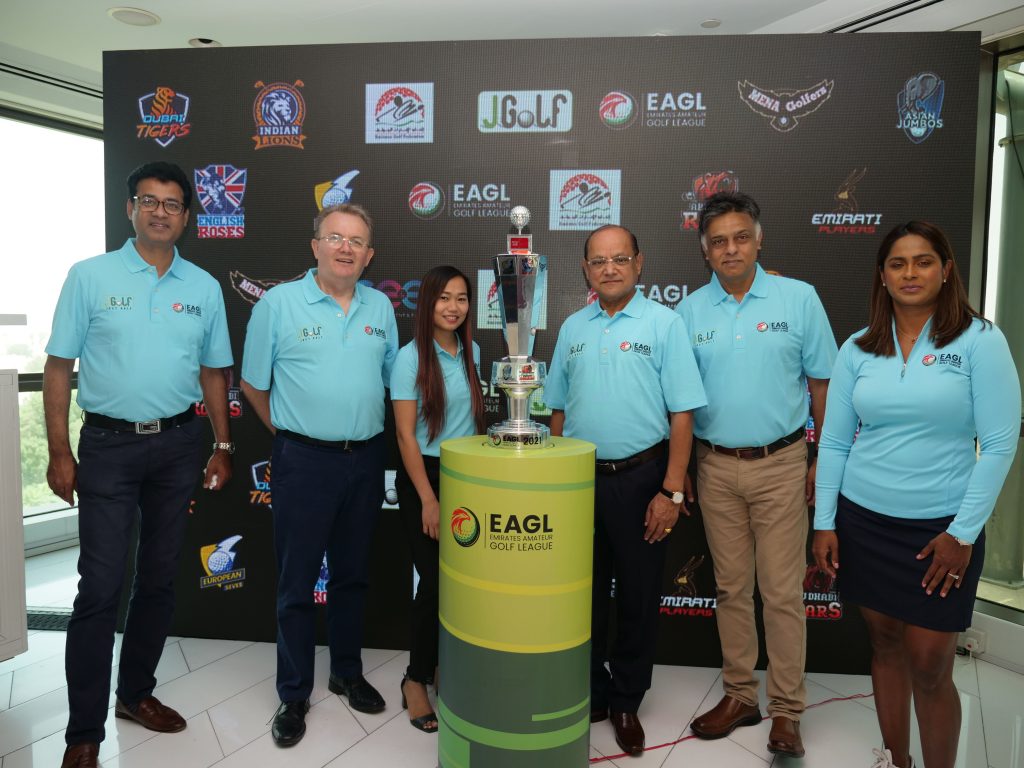 "Given the wide expanse of the playing field, capturing live golf is a challenge. It's a massive job to cover the golf course and then turn it around into a live feed. However, I am convinced that it will differentiate us from other amateur events and it will provide the professional-like atmosphere that we want all our players to experience."
The nine-hole Mini-Series tournament, which will be played as a par-36 over 3,397 yards on the Greg Norman-designed golf course, will provide a taster of what is to come later this year in the main EAGL event. On Sunday, eight four-man teams will be going head-to-head followed by a Golf Forum, Gala Dinner and prize presentation against the backdrop of the final round of the US Open from Torrey Pines.
To register your interest in the EAGL Series proper as a player, sponsor or team owner, please visit eagl.ae.