The scorching summer sun didn't deter Trump International Golf Club member and Dubai resident Richard Charlesworth from completing four rounds in a day to raise awareness for a cause close to his heart.
The 49-year-old sped his way around 72 holes in a buggy – first in a four-ball with friends and then three solo rounds – starting his day at 6:24am and sinking the final putt at 4:10pm.
"This is something I've wanted to do for a couple of years but it's not possible to do it with a group of friends here in Dubai because it goes dark earlier than it does in England, so there just isn't the time," said Charlesworth, a Dubai resident of over 10 years who hails from Chester.
"The restrictions on raising money for charity in Dubai means I'm simply donating myself and hoping to raise some awareness," said Charlesworth of his chosen charity – UK-based Macmillan Cancer Support.
"My dad died of cancer in 2017 and he introduced me to golf when I was eight. Whenever I am on a course I am reminded of him."
Complete the Challenge
A member at Trump International Golf Club, Dubai since 2018, Charlesworth went out with three friends from the British Dads' Dubai Golf Society for the first 18 holes before going it alone to complete the challenge.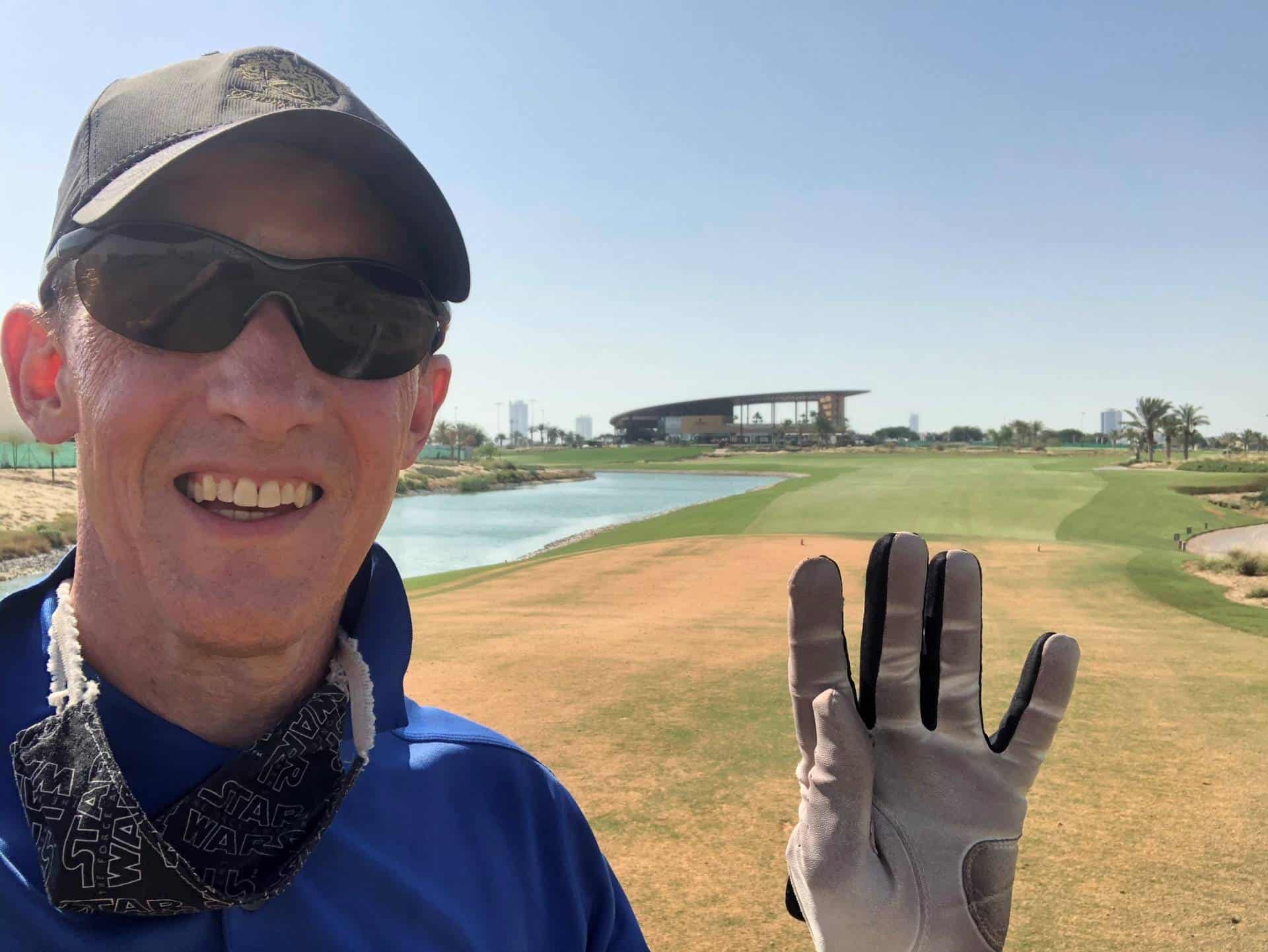 "For those three rounds on my own I shot 82, 79, 79, and I think I improved as the day went on because I found myself trying to swing easily to try and prevent injury.
"Towards the end of the fourth round I did start to stiffen up a bit, but I think having no breaks between rounds helped me as the continued momentum meant I was a bit looser and I didn't start to suffer the stiffness any earlier.
"I must have drank about 6-litres of water, re-filling my bottle at every water station during the day – plus a couple of Gatorades and two coffees.
"I was very lucky that there was a breeze and it wasn't as humid as it had been a couple of days earlier when players were coming off after nine holes.
"I think that walking four rounds during a UK summer would be harder, so now I've done this in Dubai I might try it one day when I'm back in England."