With The Els Club approaching nearly two years since they brought in a Fitting and Repair Specialist, we speak to custom fitting specialist Alex Mickleburgh to find out how it has gone from strength to strength and continues to improve. With a close working relationship with the Claude Harmon III Performance Golf Academy to help further improve their students, The Els Club has become the go-to place – for not only beginners but also elite and tour players looking for alterations and fittings. 
Mickleburgh has 10 years experience in custom fitting notable Tour Players including Darren Clarke, Mike Lorenzo Vera, Carly Booth and Amy Boulden, while also helping England Cricket legends Andrew Flintoff and Nasser Hussain. From fitting Tour players to complete beginners, here he talks us through the different stages of his custom fitting process for irons from start to finish, and explains how no two fittings are ever identical.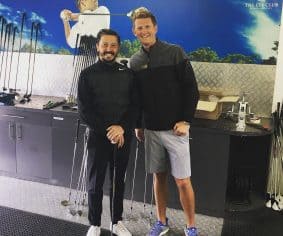 "Every player is different so each fitting is unique so because of that no two fittings will ever be the same, with the 'standard' spec golfer become increasingly rare in today's world, this shows how vital it is to be fitted for any new clubs to give you the best possible chance of improving. Every golfer is a different shape and different size – and they invariably want different results from their game, therefore every fit is bespoke to that person."
Fitting Process Step by Step (Iron Fitting)
Here at The Els Club we offer a bespoke fitting experience where we cover all aspects of club fitting.
We start with an interview where we discuss golfing goals, handicap, set makeup, a general chat to get to know the golfer and how they practice and prepare for competitions. All of these questions will give me a general insight to the golfer and help me with a starting point.
We then move it to the range where we'll pick a target to give the customer something to hit shots at. This then also allows me to have a look at their swing, find out their common misses and ask some more questions in between them hitting some shots. One thing that usually happens when I tell them that the TrackMan is running is that they quicken their swing and become anxious about hitting the ball harder, so constant and relaxed chat helps them feel more at ease. Throughout the process I will look at seven key stages to assess what each individual needs. These are the shaft length, the lie of the club (checking divots), the club head, shaft stiffness, loft, the grip and grip size and the set make up (in terms of yardage gapping and player preference).Some golfers like to be given more detail – in terms of their TrackMan numbers – whereas some just like me to tell them what they need with no real interest in what the stats say. This varies from each individual, but it allows me to tailor a set of clubs to the individual needs and ensures everyone gets the maximum amount of performance out of the clubs as possible.
After the session we keep in touch either via telephone or email to make sure they are happy with everything and to see if any other small tweaks may be needed.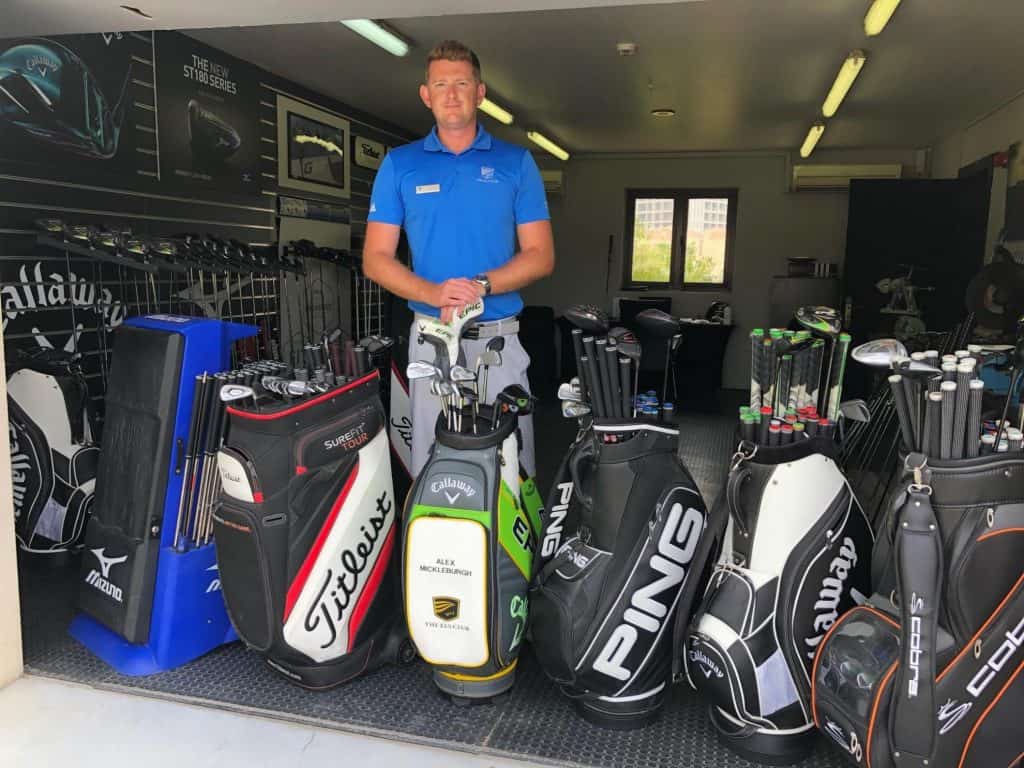 What we offer at The Els Club
Green Grass Facility
Premium Callaway Balls
TrackMan Technology – used and trusted by majority of tour Payers
Multiple brands to choose from – different brands work for different people so trying multiple brands for different clubs is vital
PGA Professional with 10 years experience fitting beginners and Tour players.
We offer honest advice on a customer's current clubs with sometimes all that is needed is some small tweaks to their current clubs to help performance.
Full List of Services
Full range of Services from Custom Fitting, Re-gripping & general club repairs
Loft and Lie services
Trackman Gapping Session
Along with the above, we also offer incredible rewards to our guests through our Troon and Dubai Sports City attachments.
The SCORE is a loyalty program developed by Dubai Sports City and the points earned can be used against any purchase at the Club.
Troon Rewards points, a worldwide program among all the 500+ Troon properties, which extends privileges such as free golf and discounts.