After an injury kept him away from competitive golf for almost a year, Ahmad Skaik made the perfect return by successfully defending his Presidents Cup crown at Abu Dhabi Golf Club.
Skaik had been crowned champion for the third time in four years following the conclusion of play on Sunday, but after a scoring error was spotted later that evening both Skaik and Hassan Al Musharrekh were called back to the course on Wednesday to detrmine the winner via an 18 hole play-off.
With rounds of 77-72 for the Championship and a 70 in the play-off, Skaik finally got his hands on the 2023 UAE Presidents Cup.
"Golf is a crazy sport, and you must be able to adapt to certain things to overcome the hurdles that the sport throws at you," said the Emirati.
"This weekend was a great example of that. It is great to be back on the course full-time. I wanted to use this Championship to show everyone that I'm healthy again and ready for the rest of the year, I think I did that. I want to thank Hassan, he's a great competitor and a brother of mine on the National Team, we have a lot to accomplish together this year.
"It's always an honour to win the UAE Presidents Cup and I am grateful for all the support that I have received from the EGF and entire the UAE. I'd like to thank my family, coaches, and of course my teammates for pushing me and making me a better person on and off the course." Defending her title and winning the Ladies Division for the third year straight was Alia Al Emadi. Alia shot a total of 165 in two days.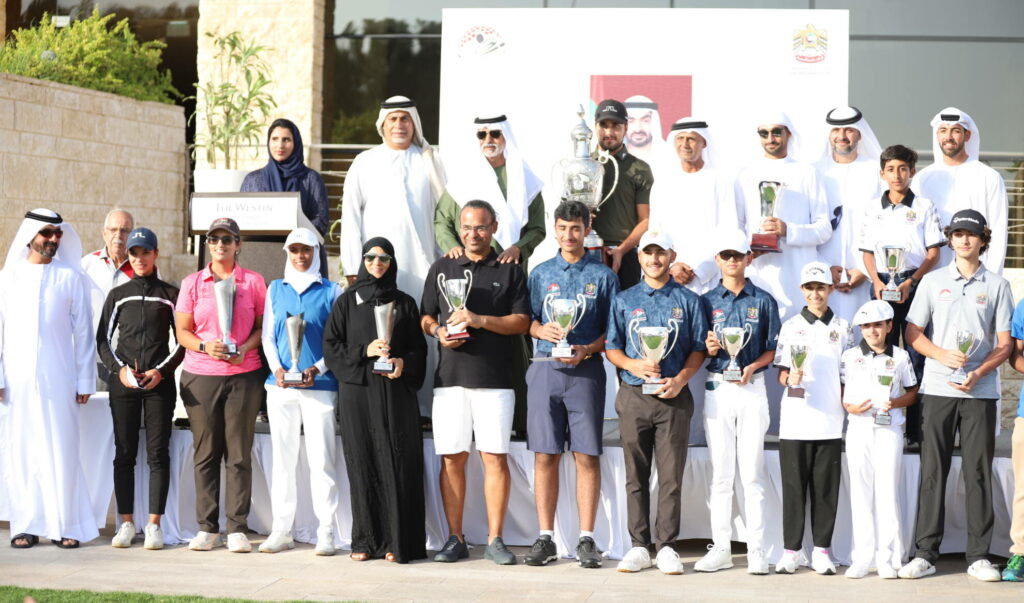 In the Ladies Net Division, Hamda al Suwaidi came out on top with a total of 67, while Mohammed Darwish and Saeed al Malik secured the Overall Net Division and Senior Division respectively.
For the first time, the UAE Presidents Cup created an Elite Invitational Category offering UAE resident golfers the opportunity to compete in the championship. Jonathan Selvaraj shot one-over par to sit at the summit of the Men's Division while Jamie Camero also shot one-over par to lead the Ladies Division.
In the always-growing Junior Division, Rashed al Naqbi walked away with the title and Ali Almaazmi and Latifa Al Jassmy won the Boy's and Girl's Future Falcons Championship respectively.
"Congratulations to all of the winners," said General Abdullah Alhashmi, Vice-Chairman of the EGF.
"On behalf of the Emirates Golf Federation, we would like to thank HSBC for its continued support of this amazing championship. This weekend is a true celebration of UAE golf. Thank you to Abu Dhabi Golf Club and to The Westin, Abu Dhabi for hosting our players and families. Lastly, thank you to Abu Dhabi Sports Council and eGolf Megastore for enhancing our championship. UAE golf is moving forward, we have a lot of work to do, but together with our partners and stakeholders we will achieve our goals."