For me, it was a huge achievement to qualify for the DP World Tour Championship as one of the top 50 players in the Race to Dubai. It's a fantastic environment to be part of and the course conditions were fantastic, along with all the facilities at Jumeirah Golf Estates.
I felt at home with the crowd and to play the tournament as one of the best 50 players across the whole year was something I was really happy with. It's a great feeling knowing that you've earned your spot in the tournament and for me it's one of the best tournaments on the schedule with the hospitality you are given in the emirate.
Despite having a great time on the Earth course, I did have some misfortune during round three when I broke my driver. I hit a great drive on the ninth and cracked the head which was annoying as I wasn't able to replace it so I had to keep playing with it. The ball was flying a lot less and I did put one into the water on 18 so that wasn't ideal but we ended up sorting it out for the final round.
It's been a great year for me on the European Tour with some cool moments that I will definitely look back on fondly when I think about my first season on Tour.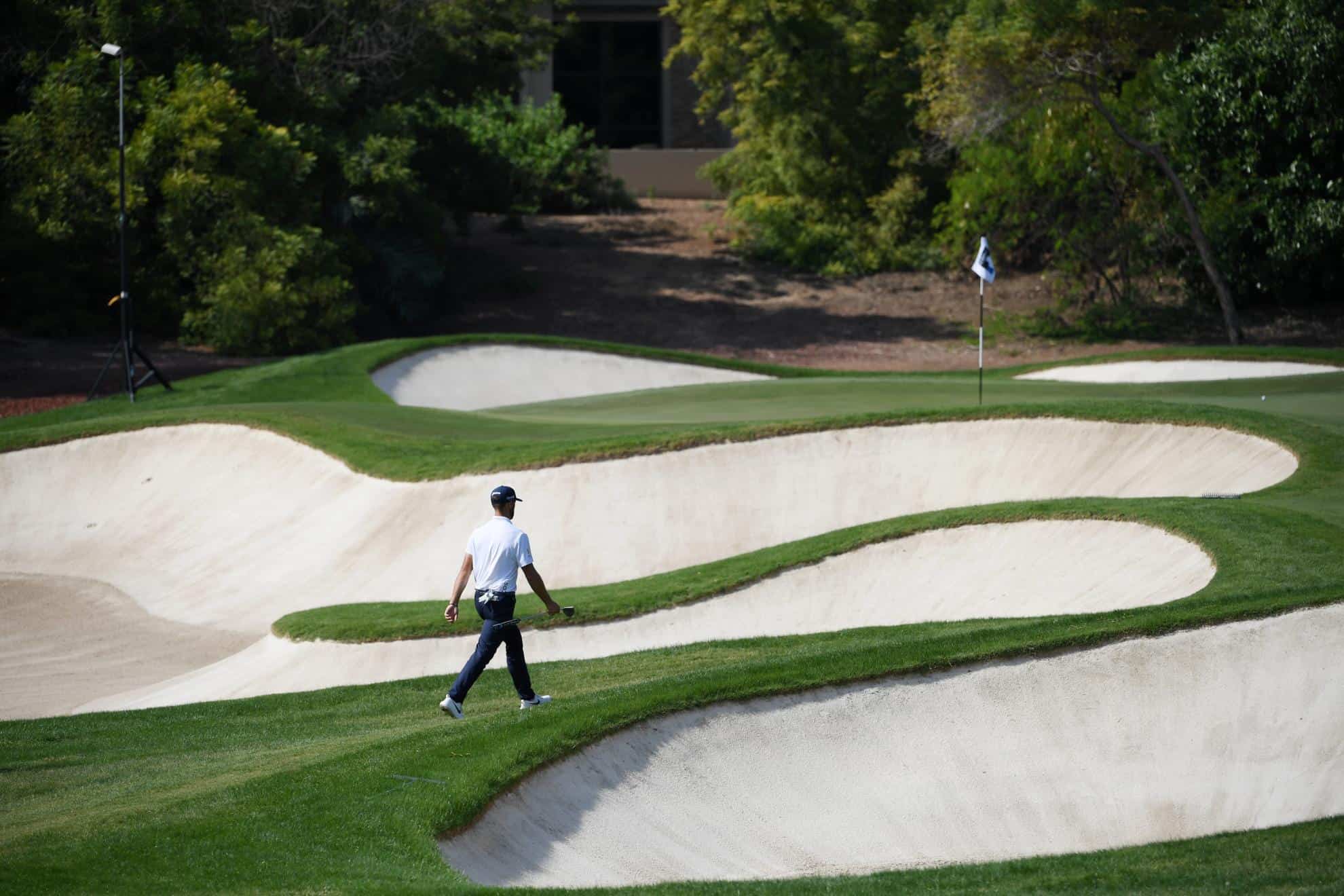 There's been many great moments. I recall being in South Africa last December and securing my first top ten, then there was the Kenya Open as well where I was contending to win.
And also playing really well at my two home events at Valderrama and the Spanish Open in Madrid where the home crowd was by my side. That was a lot of fun and definitely a highlight for me to experience something like that.
There has been a lot to learn from my first season on the European Tour and I have a huge list of things I want to improve on and get better to be ready for next season.
I want to get myself stronger and prepare for tournaments a bit better, maybe also look at my scheduling and perhaps not play as much so I don't end up as tired towards the end of the season. Now that I am armed with little details like that it should lead to a good year next season.
Changed my diet
About halfway through this year I started to feel like my body wasn't reacting well to so much travelling, so I started to work out a little bit more. I did some running and some gym training and also changed my diet to cut out carbohydrates as I felt they were making me feel a bit heavy. I also thought that if I lose a bit of weight then there is less to carry around the world with me! So that was my main idea and I've been working with some physios on this and I feel stronger and fitter as a result. It's been a bit of an asset – I think it can get better and I'll be working hard this off-season to feel even better heading into 2020.
I know that my good friend Rafa Cabrera Bello is a fitness fanatic and we've shared some gym sessions together but I'm not in any competition with him. He is like a role model of mine in some way because his career will be really long because of his physical condition – he has it on point. So, it can't hurt me if I'm a little bit like him!
Out on Tour I've seen plenty of players grinding all afternoon and hitting ball after ball on the range – Alex Noren is one that springs to mind. All of a sudden you think he'll stop for the day but then he'll carry on grinding. I consider myself a bit of a hard worker too.
Great year for the rookies
One player I've been impressed with in 2019 is Victor Perez. He graduated from the Challenge Tour alongside me in 2018 and he's had remarkable success. I think, overall, 2019 was a great year for the rookies on Tour with plenty of former Challenge Tour players doing well and that shows what kind of group we were when we graduated. Also, it highlighted the fact that if you're ready to compete and challenge for titles on the Challenge Tour then you're more than ready to step up and do it on the European Tour. It's just a matter of bringing your best golf.
There is a good nucleus of Spanish players on Tour and we do hang out in a group – in the same way that the Italian guys do in their group – we have fun because we speak the same language together. There are the guys who I played on the Challenge Tour with – we have our own little group to share jokes and things like that. I've also started to meet the bigger names on Tour and they've been friendly to me so all that makes it a great year both on and off the course. I look forward to more of the same and hopefully a win next season