Situated just 32km south-east from the UK capital, London Golf Club is an oasis of golfing tranquillity set in 700 acres of idyllic Kent countryside, offering every visitor an experience to remember both on and off the course from the moment they arrive. Offering 36 holes of Jack Nicklaus-designed Championship golf in impeccable condition all year round, an award-winning clubhouse, first-class hospitality and exceptional service, this venue has earned a reputation as one of the UK's premier member, visitor and corporate golf venues. Stretching across the peak of Kent's North Downs, The International and The Heritage courses are consistently presented in immaculate condition and the greens in particular are renowned for their speed and trueness.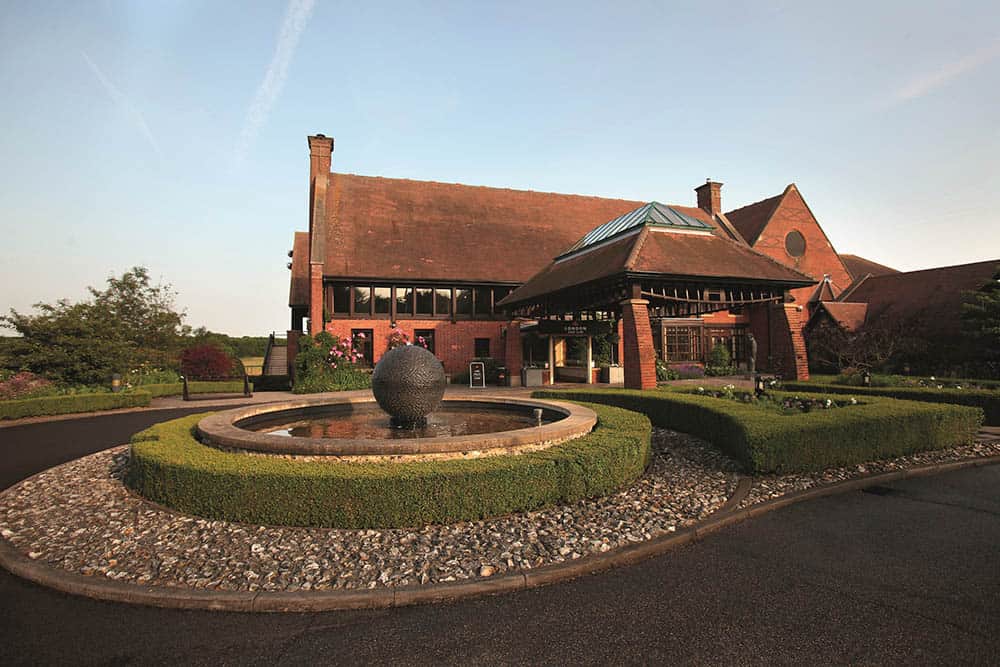 Distinct Characteristics
Both courses have their own distinct characteristics. The International course presents fast, undulating fairways that allow you to chase the ball into position, punctuated with exciting risk and reward tee shots over water that really get the heart pumping.
Home of the 2014 Volvo World Match Play Championship, the International recently hosted both the Regional Open Qualifying and the European Tour Qualifying School.
The members' Heritage course – a classic Jack Nicklaus layout – forces you to consider every stroke with dramatic tee shots and daunting approaches, making this course both memorable and challenging.
Host to the 2008 and 2009 European Open, the course is maintained to the highest standards all year round. Kent, the Garden of England, is home to more than 100 courses which boast magnificent views of the county's picturesque landscape and orchards, while its coastal courses offer dramatic, panoramic seascapes over the English Channel and the celebrated white chalk cliffs of Kent.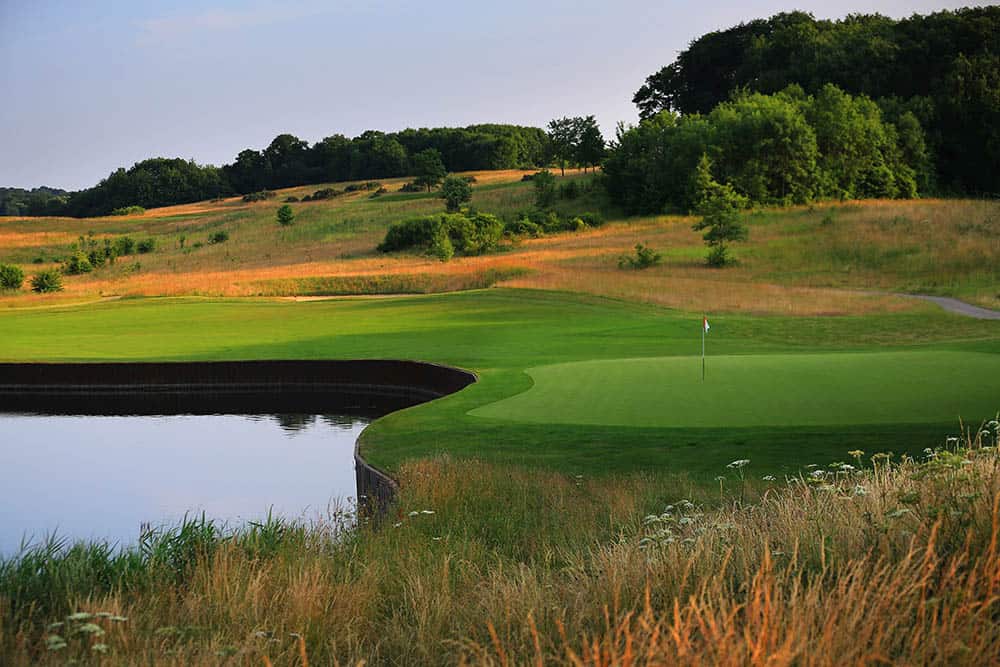 Golf in Kent
Testament to the quality of its courses, Kent has hosted 17 Open Championships, starting in 1984 at Royal St George's, marking the first time that the Major had been played outside Scotland.
The close proximity to London and easy access from overseas have helped establish Kent as one of England's premier golfing destinations. Aside from golf, the area around London Golf Club is full of distinctive, contrasting attractions, from romantic stately homes and historic houses, to imposing castles built as coastal defences, and from secret gardens and picturesque villages to maritime adventures aboard warships and lamp-lit tours of ancient caves. Kent's diverse personality is sure to capture any visitor's imagination.
The county offers a neatly manicured landscape of lush farmland, cultivated country estates, fruitful orchards, and carefully nurtured tourist attractions, which seem to mirror its own glorious public gardens on a grand scale.
It's also the beer garden of England, producing the world-renowned Kent hops and some of the country's finest ales.
Here, too, are long coastal stretches dotted with old-fashioned beach resorts, spellbinding Canterbury crowned by its fascinating cathedral, and the port of Dover, which links the region to northern France.
About European Tour  Properties
European Tour Properties is a network of world class golf venues, all of which have a close relationship with the European Tour, one of the game's leading global sporting organisations.
Our internationally-recognised network currently spans Europe, the Middle East, Africa and South East Asia.
We are proud to present a collection of Member Venues that all boast the hallmark of tournament quality and which offer extensive off-course facilities guaranteed to provide a memorable golfing experience for members and visitors alike.
Many of them are close to famous cities and all offer a wealth of golf, leisure and accommodation choices. For those seeking the ultimate golfing lifestyle, a number of our Member Venues offer elegant and secluded real-estate opportunities.