Building a championship golf club normally requires deep pockets and the dreams of billionaires.  So if I told you Scott Evans, a former PGA professional from the early days of Dubai Creek Golf & Yacht Club in the UAE, has masterminded one of the most talked about golf clubs in the London area, you might be blown away, especially when you find out how he did it. In the early days of Dubai's emergence, Evans soon learned that dreams could become a reality. The way HH Sheikh Mohammed Al Maktoum was transforming Dubai through the vision of his father Sheikh Rashid gave an understanding of a 'can do' attitude and that the dream of creating a championship course around London might become a reality.  Many questioned his decision to create such a club in the middle of a recession, but the belief was there and it never wavered through all the highs and lows. Evans saw an opportunity and he and his business partners Bert Pronk and Andre Hendriks made a play for a large area of land on the outskirts of St Albans, and in 2010 soon became theproud owners of 190 acres of undulating countryside interspersed with pine woodland. There was much to do, but with a shared vision, hard graft and endless determination, this canny Scotsman and his team have created what is now known as Centurion Club, and today has been heralded as one of the best courses in England.
When budgets are tight a sound business plan is required and a membership model which proves attractive and flexible to the discerning customer, from there, Centurion built a strong following from its shareholders and members which continues to grow today. As Evans mentioned, "The key to a successful project is not only the course or location but its people, you have nothing without people."
The goodwill generated from its growing membership is unsurpassed.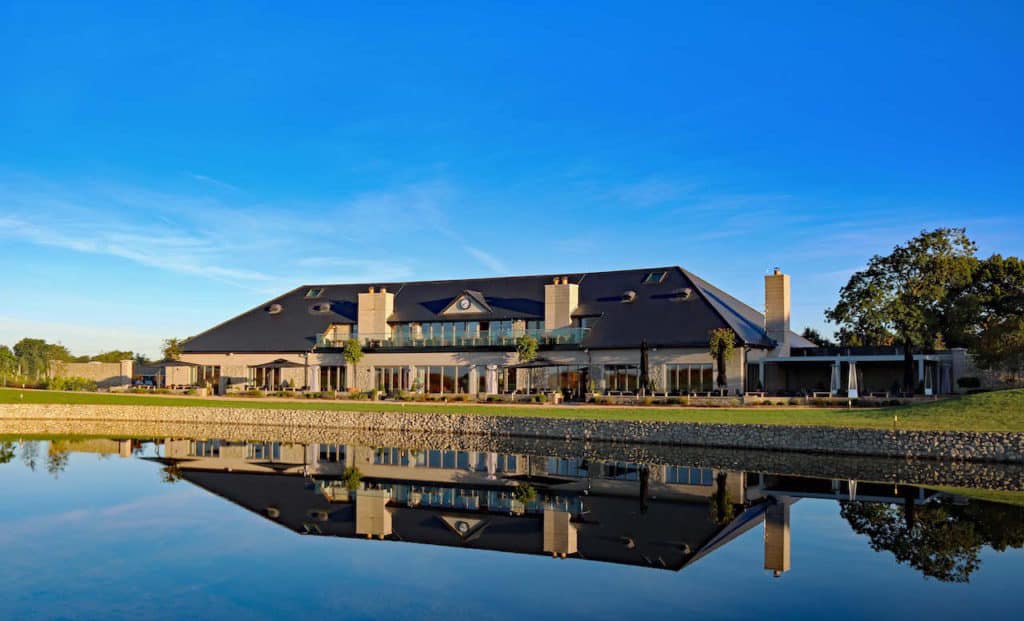 It was fitting that the European Tour chose the Club to stage the revolutionary GolfSixes event earlier this year. Many critics were apprehensive about the format of the tournament and many had never heard of the course. The event turned out to be one of the Tour's success stories of the 2017 season and the Tour players came away wanting a regular, conventional Tour event at the club. I caught up with Scott during their recent pro-am which brought in high-flying amateurs from all around the world. I've no idea why I was invited to play, but it did give me a fascinating insight into how a determined and resourceful former Dubai PGA professional finally opened the doors to a golfing dream.
Worldwide Golf: When did you first come to Dubai and what attracted you?
Scott Evans: I came to Dubai in 1992 to help open the Dubai Creek Golf & Yacht Club with Peter Downie and the rest of the Golf Team. It was an exciting time to be in Dubai at the start of its incredible journey.
WG: What did you take from your experience working in the golf industry in Dubai?
SE: Working with some great people, seeing the vision of His Highness Sheikh Mohammed bin Rashid Al Maktoum, Ruler of Dubai, Vice President and Prime Minister of the UAE, experiencing the multi-cultural environment that Dubai has to offer.
One of those people was Bruce Nelson, the original General Manager of the Dubai Creek GC, who was instrumental in establishing the standards that have helped lift Dubai into a world class golfing destination.
Sadly Bruce died recently in Florida and will be greatly missed.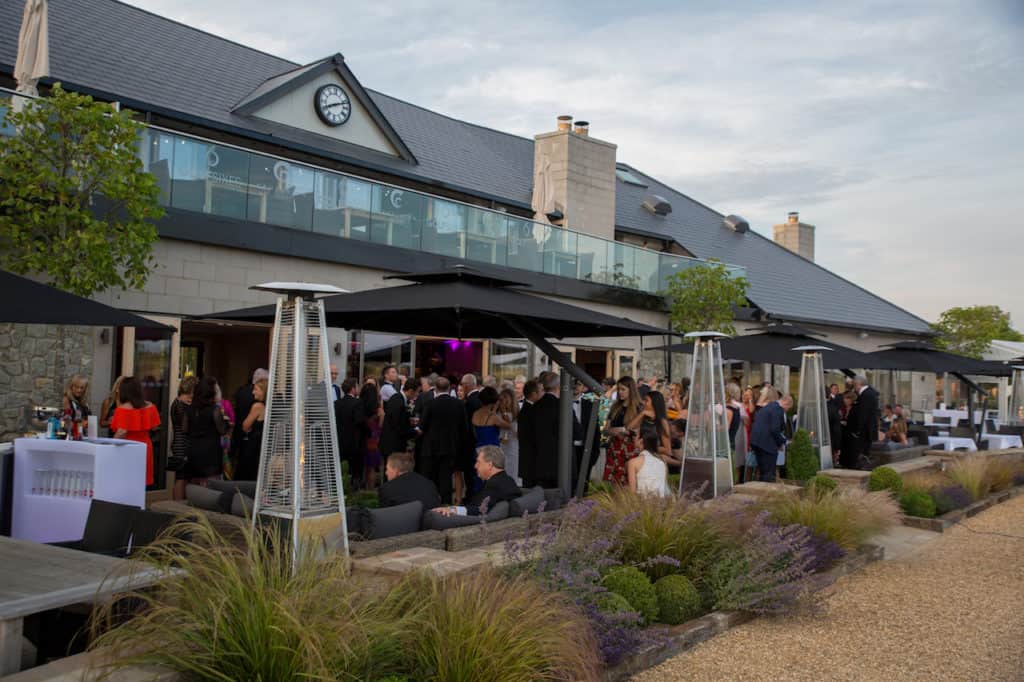 WG:  At what point did you have the vision to open your own golf course?
SE: I think all of us frustrated golfers have an interest in course design or creating our own course, but it was a conversation I had with my father just before he passed away. We Scots never waste too many words. He merely said: "You are either going to talk about it, or do it.''
WG: How did your involvement in creating the Centurion Club come about?
SE: You cannot take on projects as big as the Centurion Club on your own and I am fortunate to have a great team around me, including business partners Bert Pronk and Andre Hendriks, who have helped make the vision a reality.
Having been involved in the opening of some great clubs like Dubai Creek, Loch Lomond and Bearwood Lakes, you learn some of the pitfalls in creating new clubs.
The experience I gained was a great help in how we structured Centurion. It's all working rather well and our founding shareholders and members are very supportive.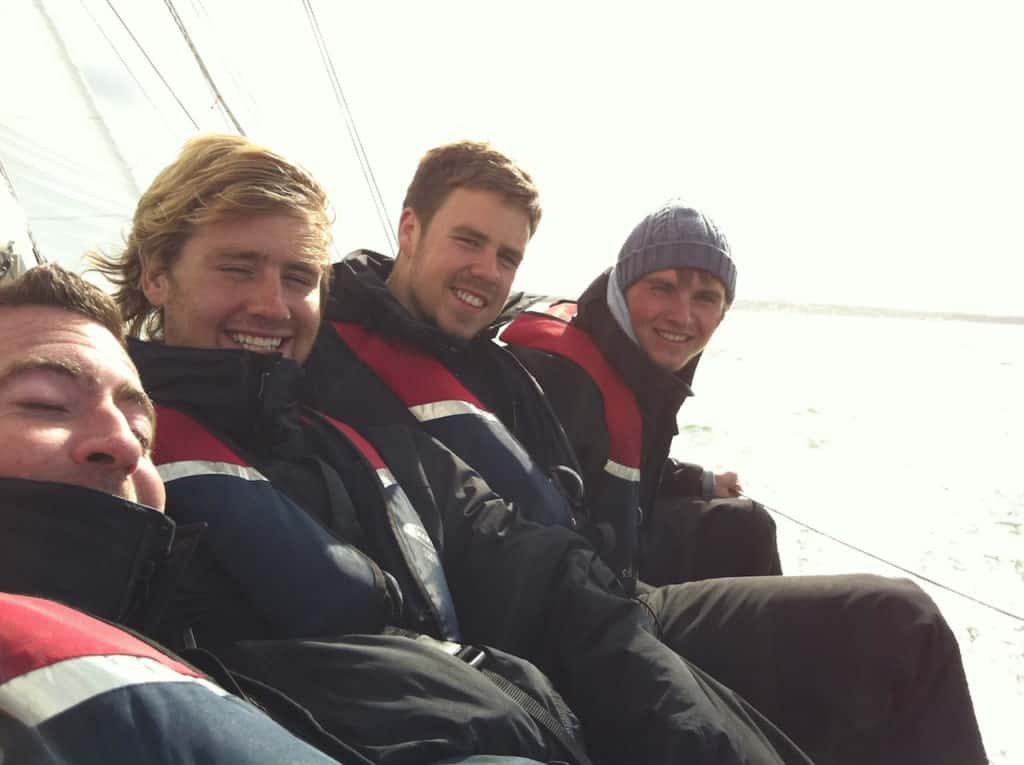 WG: What have been the key ingredients in creating the club?
SE: Firstly, you need the right location and vision; then the correct model, and finally a good team to deliver the promise. The first question that has to be asked Is: "How are we going to make it profitable, and who is going to run it?"
The Club Manager/Director of Golf should be consulted before a spade goes in the ground. Unfortunately, this role is often ignored at the start of these projects, in favour of spending money on big name architects or over-elaborate clubhouses. A good golf man at the helm will save money!
WG: What were the toughest challenges and how did you overcome them?
SE:Planning is always a challenge, normally resulting in delays. Also weather and ground conditions, delivering on the cash flow and winning over the sceptics are all essential aspects of the project.
Once you start, there is no turning back. You take one challenge at a time and through sheer grit and determination you keep going.
WG: Which holes were the most problematic to construct and why?
SE: Probably the first three holes. Delays in planning shortened the construction window and the grow-in period to allow us to open the course on schedule.
Timings were very tight. We seeded in October 2012 and opened the course on the 1st July 2013.
WG: The Centurion Club is in a truly remarkable location – What about its topography?
SE: The unique topography comes from a large amount of inert material imported from the building industry, which helped create a course full of movement and drama with great viewing on every hole.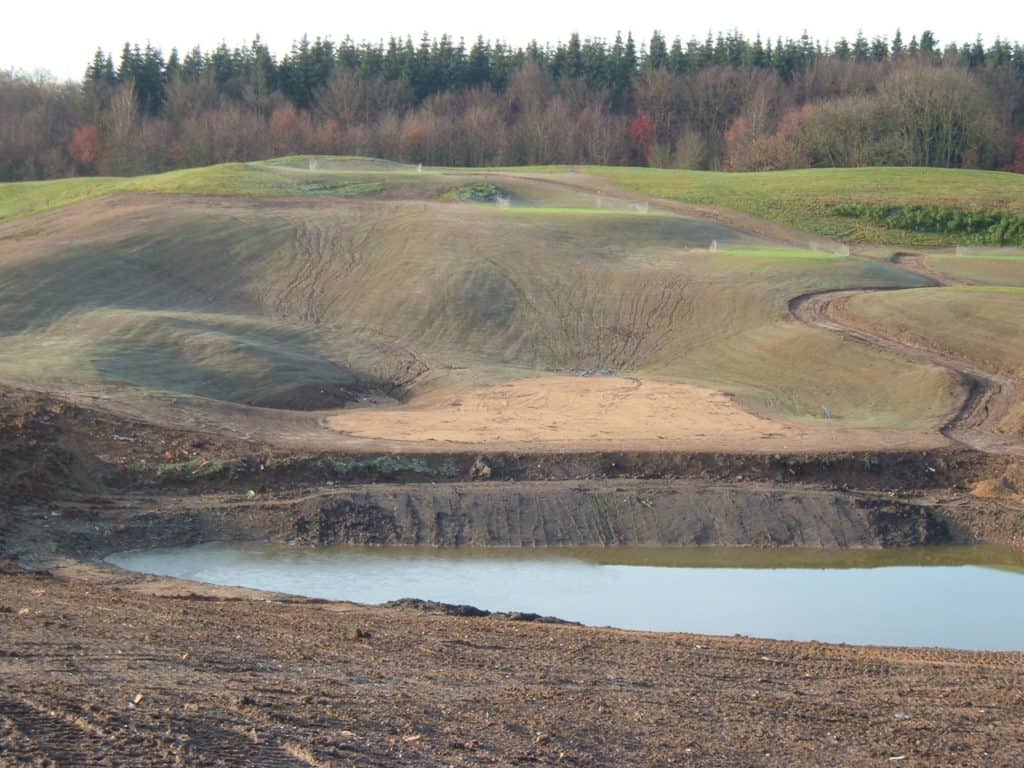 WG: The course got great reviews for the highly successful GolfSixes. What's next for the club and are there any changes required before you can host a conventional main Tour event?
SE: We are still in ongoing discussions with the European Tour so no announcements have been made just yet! We will always continue to improve the course and our practice facilities. It's a basic continuation. We also have another 97 acres of woodland available to us for further extentions to the course – subject to planning, of course.
WG: Being accessible to the airports, M1 and M25 and central London are you looking at the high-end international market for members who travel to the UK frequently?
SE: Yes, we would certainly like to grow our International Membership and we are currently seeking planning permission for 10 bedrooms adjacent to the clubhouse. Investing in the facilities is an ongoing progression as our membership grows.
Our International Membership is designed to be flexible and provide a club environment for the busy traveller.
WG: Would you look to open another course or get involved in another project?
SE: We are always looking for possible opportunities but our main focus is and will remain on further developments and improvements at the Centurion Club, adding new facilities for our members and guests.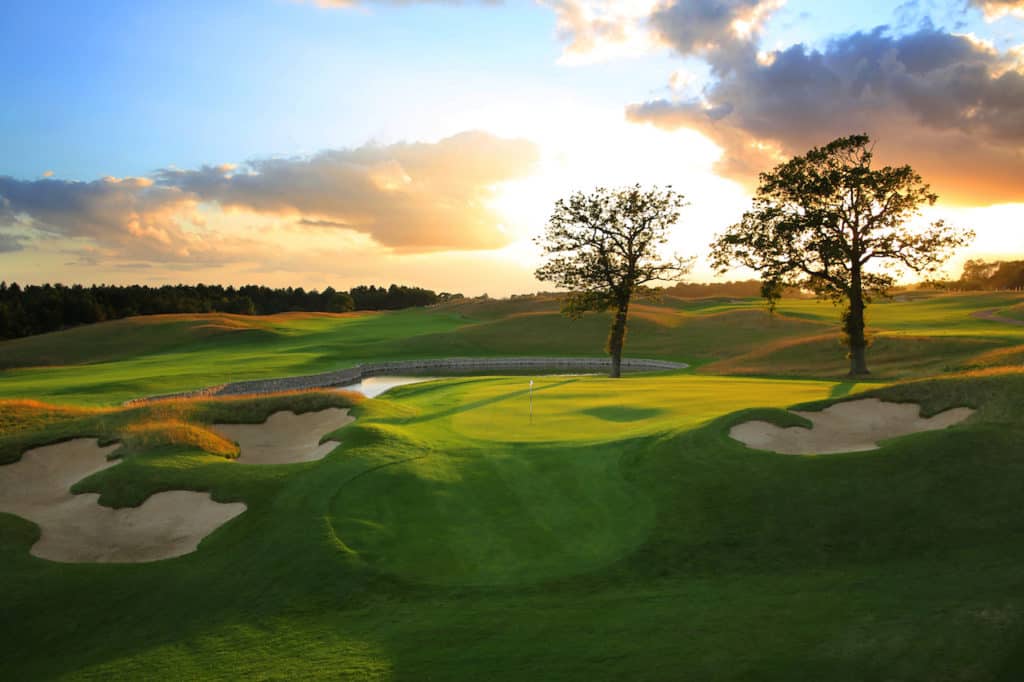 WG: Do you think there's a gap in the Dubai market for a very high-end private members club?
SE: Given Dubai's continued growth, which looks set to continue well beyond EXPO 2020, there could well be another opportunity to create something really special.
WG: You still have strong links with Dubai and you're taking your Pro-Am series to Dubai in November but how has the place changed with regards to golf?
SE: It is terrific to host a Pro-Am in Dubai with the Trump International and Jumeirah Golf Estates and have so many old friends supporting us. Dubai is still evolving and growing all the time and with so many golf courses being added over the years, it has become one of the finest golfing destinations in the world.
WG: With all the things you have achieved in creating the Centurion Club, what memory gives you the most pride?
SE: Watching my 12-year-old son, Lewis, hit the opening tee shot a good 200 yards down the middle in front of several hundred friends and family and also watching all our team grow in confidence at the success of GolfSixes. Given that we only had 12 weeks' notice, they did an outstanding job.