The luxury boutique hotel situated alongside the Address Montgomerie golf club has unveiled its newly renovated premium rooms to elevate its appeal to connoisseurs of fine living and ensure a truly exceptional guest experience.
The newly renovated rooms in Address Montgomerie, home to the much loved 18-hole, par 72 championship course designed by the legendary Colin Montgomerie in association with world-renowned designer Desmond Muirhead, exude effortless style and sophistication. Inspired by the verdant surroundings and mesmerising landscape, the 22 rooms have been refurbished with contemporary interiors and lighter hues of green to complement the lush fairways of the golf course.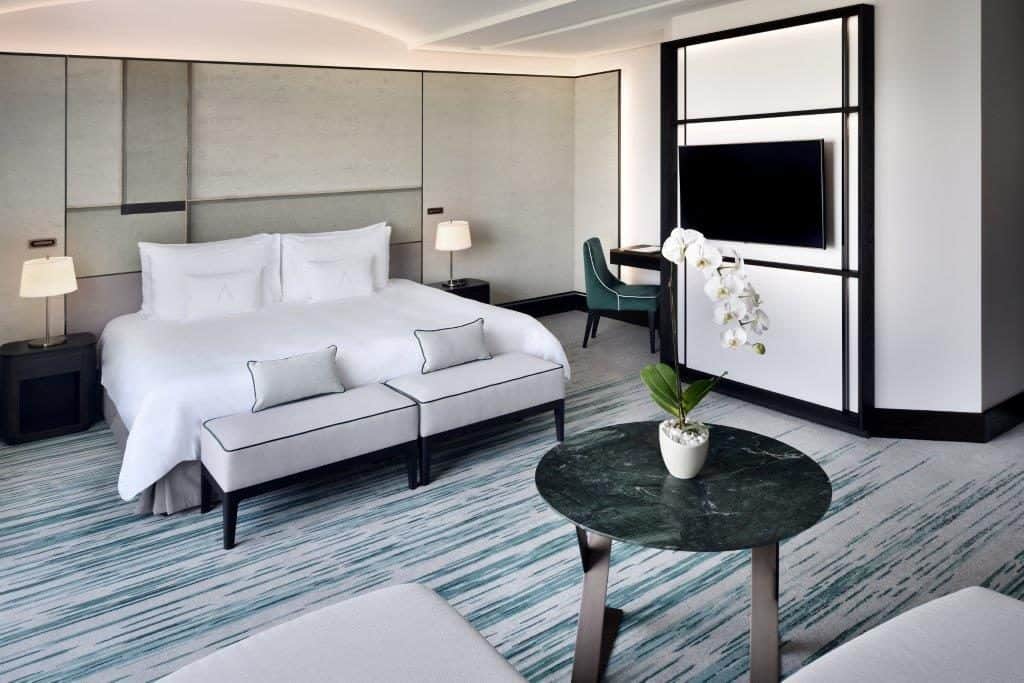 Simple yet refreshing, the newly designed rooms reflect the artistic use of brass to balance the green overtones while accents of velvets are cleverly detailed in the upholstery to lend a soft touch to the furnishings. The sophisticated new look of the rooms at Address Montgomerie perfectly blends with the resort's serene surroundings, the beautiful championship golf course and The Academy by Troon Golf.
Timothy Stanhope, General Manager of Address Montgomerie, said: "Address Montgomerie's innate appeal lies in its luxury interiors, personalised service and world-class facilities. We look forward to welcoming guests who will be pleasantly surprised with the new stylish rooms, designed with comfort and convenience in mind, offering a perfect balance of tranquillity and indulgence."
"I am extremely proud to be associated with Address Montgomerie. The new room renovation is spectacular and reflects the five-star luxury resort experience. I'm looking forward to staying at the hotel and personally witnessing the quality and high standard of this very special golf resort in the UAE," – eight times Order of Merit winner, Colin Montgomerie.
Set against the picturesque backdrop of Dubai Marina, Address Montgomerie's new accommodation is classified under three categories – Golf View, Courtyard View, Junior Suite and the Montgomerie Suite – assuring panoramic vistas of the championship golf course accentuated with beautiful fountains and bridges. Each room has its own appeal with black and white retro vintage golfing images reflecting the retreat's association with the sport. Golfers, as well as leisure seekers and those who cherish the finer things in life, can now enjoy spacious bedrooms with stunning modern décor, plush interiors, rich fabrics, opulent bathrooms and 24-hour room service.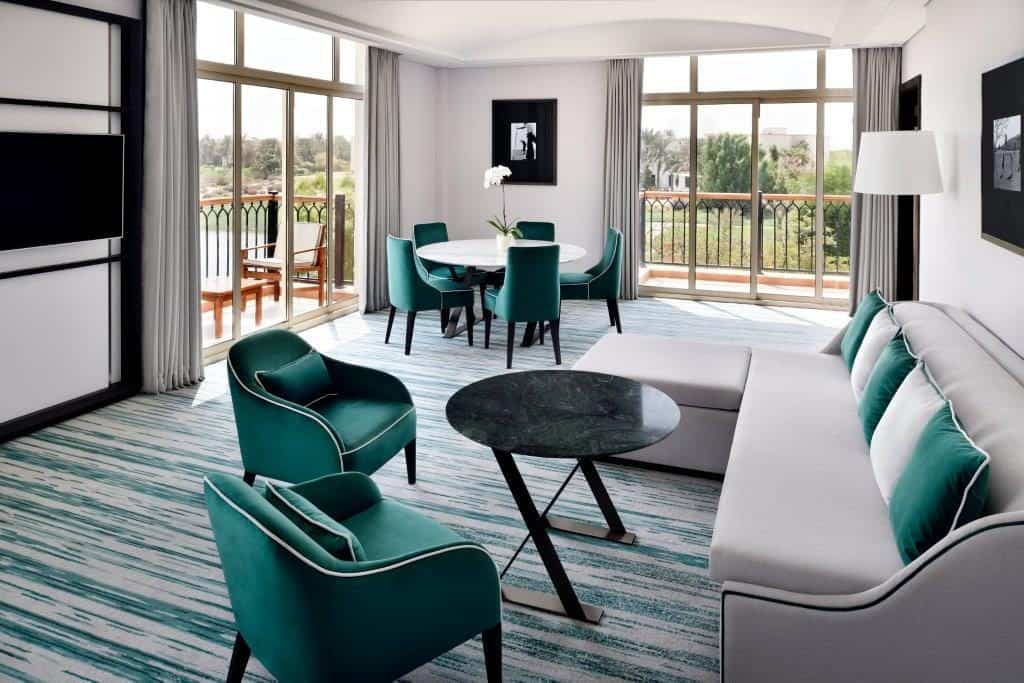 Every room has been equipped with a gourmet coffee and tea station, fully stocked mini-bar, complimentary high-speed Internet access, safety deposit box and an LCD television complete with access to in-room cable entertainment. The superior quality and eye for detail extends to every area of Address Montgomerie, including its three award-winning restaurants such as the recently renovated Mediterranean restaurant Nineteen, The spa, open-air pool, fitness centre, spectacular event spaces and innovative meeting rooms.