Teenage sensation Rayhan Thomas will tee off at the prestigious Junior Invitational for the second year in succession today (April 19) as the Dubai resident looks to keep building on his promising career.
Another invitation for Thomas in 2018 proves the 18-year-old is not to be taken lightly with only the very best juniors from across the globe welcomed to compete for the illustrious championship title at Sage Valley Golf Club in Graniteville, South Carolina.
The Indian prodigy that was brought up in the UAE finished tied for 13th at last year's tournament in what he described as one of his favourite events.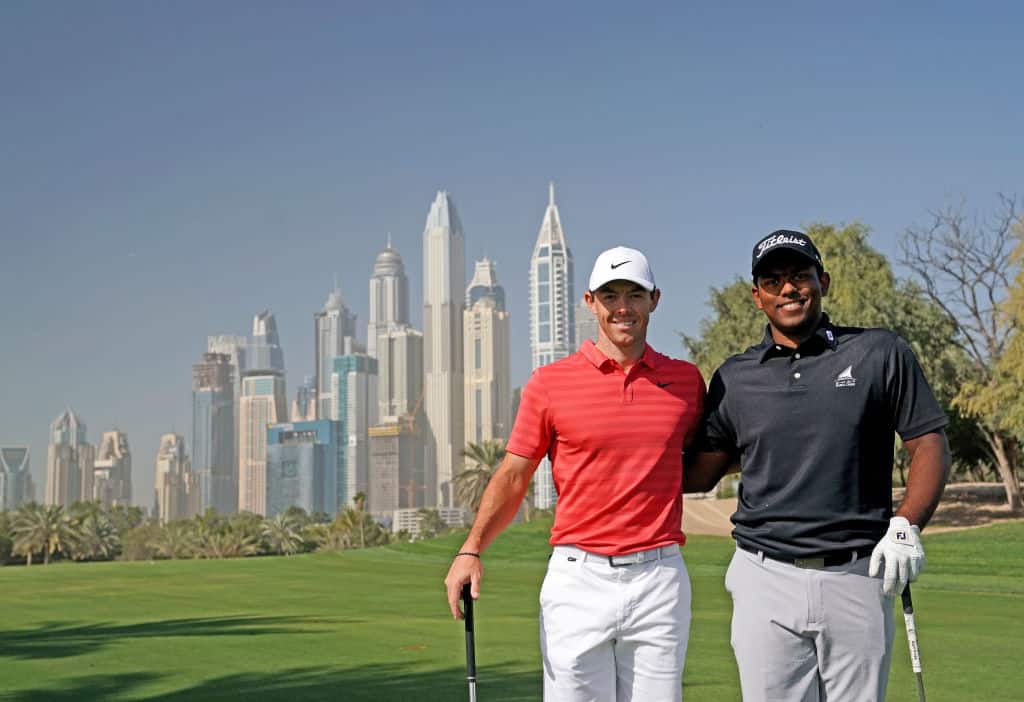 "The Junior Invitational is a fantastic event, it was probably the best hospitality I've ever experienced," said Thomas. "The welcome they give you and the way they treat you is very prestigious and makes you want to go back every year. I'd recommend any junior to put in a lot of hard work to try to get into that event. I played well and shot 4-under on the last day which was great. I obviously wish I'd done even better but at the end of the day, tied 13th in such a high-ranking junior event is good and I learned a lot from it."
Thomas currently lies in 13th place in the World Amateur Golf Rankings and will be hoping to find the same magic that saw him shoot nine consecutive birdies at the 2017 Dubai Creek Open to equal the world record for an Official World Golfing Rankings event, as he aims to make his way to the summit of the Rankings.
"I've got my eyes set on the No.1 spot," he added. "Who doesn't think about trying to become World No.1 – this is what we play for, to try to be the best at what we do. If, over the next three or four years, I can try to get into that No.1 spot and solidify a position there, it would be fantastic for me and my game. Because we all know, if you can be the best amateur, you probably have a chance of being a very good professional as well."
The youngster certainly has the confidence and ability to mount a challenge for the top spot and a low-scoring weekend in South Carolina won't hurt his chances.