Trying to pick the winner of Major championships these days is an impossible task. It's not long ago that I was predicting the emergence of a new Big Three – on the lines that IMG's Mark MacCormack created with Arnold Palmer, Jack Nicklaus and myself back in the fifties, sixties and seventies.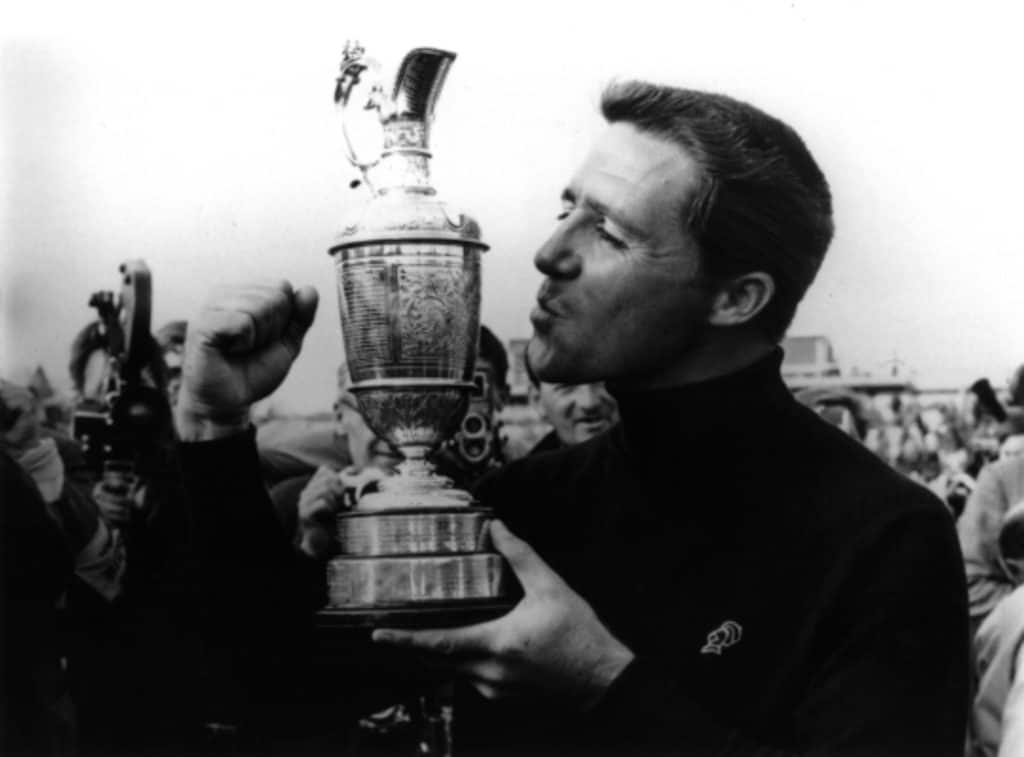 Between 1959 and 1980 the three of us collectively won 33 Majors championships (Nicklaus – 18; Player – 9; Palmer – 6) and The Open Championship was won eight times between us from 1959 to 1978.
Remarkable Statistic
When I stated a couple of years ago that Rory McIlroy, Jordan Spieth and Jason Day would become the new Big Three, I was way off course. They have won seven Majors between them since 2014 and just one Open. It's a remarkable statistic that since the 2015 US PGA Championship, won by Jason Day, we have seen a first-time winner of each of the four Majors. The Claret Jug has been lifted by eight different players since Padraig Harrington won The Open in successive years in 2007 and 2008.
More Talented Players
Maybe it's a lack of consistency or just the fact that there are so many more talented players around since our day or the Tiger Woods era. It's not unusual for many of the leading players to win a tournament one week and miss the cut the following week.
Royal Birkdale
I visited Royal Birkdale in June at the invitation of the R&A and gave a talk about The Open Championship to schoolchildren from the town of Southport which is close the famous golf club. What a thrill it was. Having 22 grandchildren and six children myself, talking to youngsters is something that I enjoy immensely. I always said that if I hadn't become a professional golfer I would have been a school teacher because education to me is so very, very important.
Best Tournament in the World
Coming to The Open, where it all began for me internationally, winning the first of my three Opens at Muirfield in Scotland, is the most important and best tournament in the world. I started my overseas career in Britain at The Open and it's been a very important and prevalent thing in my life.
A Different Mind
To win Major championships you've got to have a mind that is different from anybody else in the tournament. I cannot tell you why and how. I really can't define it – it's called 'IT'. Everyone would like to tell you what 'it' is, but they can't. Over the years I've played against many people who were way better than me, but when the starting bell went – I beat them. Why or how? Nobody knows.
Emphasis on Length
I think there is too much emphasis put on length by today's media. Length is not the reason why people win tournaments. It's putting and how you play from 100 yards in that matters most. If you were to place Tiger Woods and Phil Mickelson among the top 30 players of all time, they would be 29th and 30th in terms of accuracy off the tee. Yet they were consistently at the top of the World Ranking for much of their careers. So the old adage is perfectly true – 'Drive for show, putt for dough'.
Solid Short Game
So who do I think will win The Open? Sergio Garcia or Jordan Spieth! I was so pleased when Sergio won the Masters in April after so many years of coming close to winning his first Major. Now that he's got a Major under his belt he could go on to win more and he's got everything he needs. He's hitting the ball accurately and he's got a good, solid short game. He has a great record in The Open and I'd love to see him win at Birkdale.
You're making us blush, @thesergiogarcia pic.twitter.com/NXO4OZDR5I

— The Open (@TheOpen) July 17, 2017
Best Putters in Golf
Another leading player who has the game to win is Jordan Spieth. Birkdale will suit him down to the ground. He's one of the best putters in golf. Sergio and Jordan are my two likely favourites.
Great Laugh
I was also delighted to meet a man at the golf club who has attended every one of the previous nine Opens at Royal Birkdale. I was greeted on the driving range by 102-year-old Wilf Cockburn. We had a great laugh about life and longevity. He certainly made my day. But I was a bit upset when he said: "I'll come to your funeral!" You don't want to hear that from a 102 year old.