Chris Hanson is settling in well to the European Tour after earning his full card two years ago through Q-School and retaining it by the finest of margins last season. The Englishman currently sits in 94th in the Race to Dubai and is in impressive form with two top 40 and two top 20 finishes in his last five events. Prior to this he failed to make the cut in six tournaments in a row so he understands how strenuous it can be if things aren't going your way.
When he's not busy competing, practising or spending valuable time with his family, Hanson likes to share his golfing stories and experiences with the public. He writes an entertaining and informative blog every week on http://www.chrishansongolf.com that gives you an insight to what life's like on Tour. This week after the Omega European Masters he claimed one of his playing partners, who is sitting in 56th on the Race to Dubai and has won just two European Tour tournaments in 20 years, is one of the best players on Tour. There's a strong chance you'll be shocked by his opinion…
"In the first two days of the Omega European Masters I was paired with Anthony Wall and Dylan Frittelli," says Hanson. "We all played steady for two days and all made the weekend, which was nice!
"I've played with Anthony a few times now, and the crazy thing is many of you probably haven't heard much about his game, but to spend 20 years on the European Tour, win twice and bank €10 million is super impressive!
"And I personally can vouch for him being one of the best players out there! You wouldn't watch him on the range and think 'wow' like you would with Rory Mcilroy, Dustin Johnson etc…
"But that's not real golf!! Real golf is scoring, not dropping shots, holing clutch putts, saving pars and making the easy birdies, and not hitting a shot till your 100% ready and committed – it doesn't have to look as pretty as Rory can sometimes make it look! Anthony does all the above."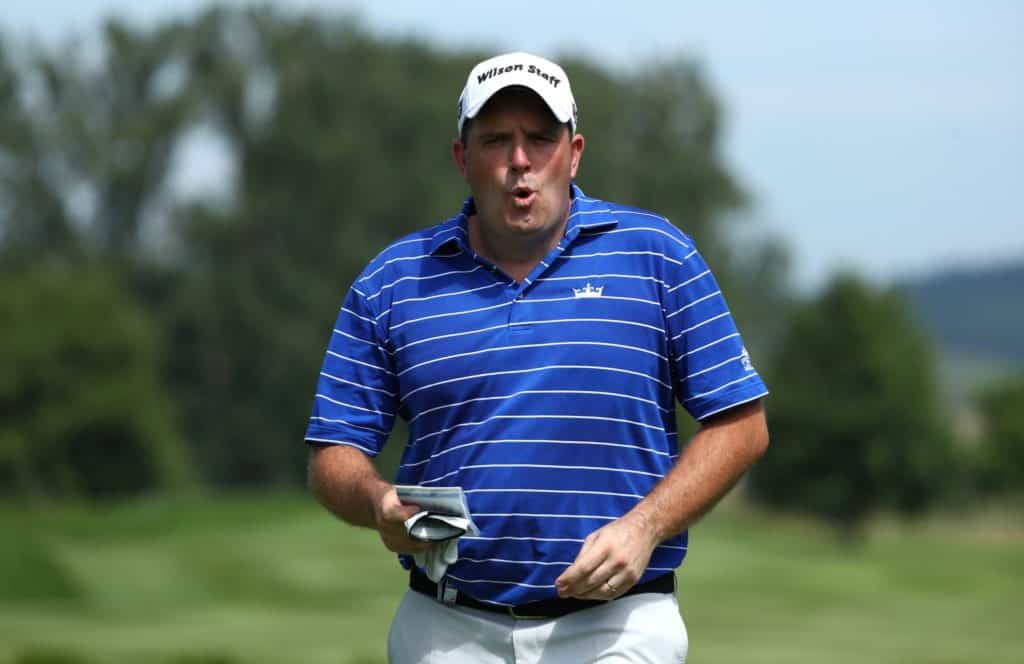 It's easy to recognise how impressed Hanson is with Wall's ability. Next time you're at a golf tournament or watching one on TV, it's worth keeping an eye out on the 42-year-old.
The best thing is that it sounds like he's not only a top performer, he's also a gentleman off the course as well according to Hanson's blog.
"I sat down with him (Wall) after round two to discuss his game. I learnt so much from him again, there were just stand out moments in his rounds which were world class and I can't thank him enough for his time and the kind words he had on my own game too."