Ryan Fox has been making steady progress in his golfing career since turning professional in 2012. The son of All Black rugby union legend Grant Fox, Ryan is a two-time winner on the PGA Tour of Australia and a two-time winner on the Challenge Tour. In 2015 he missed out on a European Tour card by one place in the Road to Oman rankings but put that right last year by finishing fourth, thanks to victory in Northern Ireland and seven additional top tens.
This year on the European Tour Ryan Fox started steadily and three top-ten finishes in Rolex Series events in France, Ireland and Scotland have all-but guaranteed him a spot in the season-ending DP World Tour Championship to compete in a field with the 60 best players on the European Tour. Worldwide Golf's Todd Statzsko spoke to the likeable young Kiwi about his career so far and what it takes to mix it with the elite out on Tour.
WWG: After two years on the Challenge Tour, how are you adjusting to life on the European Tour and how has your game changed during those two years?
Ryan Fox: I'm really enjoying life on the European Tour. It took a little more time than I expected to feel comfortable out there but I'm really loving it now. My game has got more consistent over the last couple of years, everything is just a bit tighter. It's certainly been a help to be able to play a full schedule the last couple of years.
WWG: What are the most noticeable differences between European Tour and Challenge Tour events?
Fox: The two most noticeable differences are the set up of the golf courses and the number of quality players. We played some great courses on the Challenge Tour but they generally played a lot easier than the European Tour courses. The European Tour courses generally are longer, firmer and have a bit more rough which means you have to be sharper with everything to score. There are some brilliant players on the Challenge Tour and it's getting stronger every year but the depth of players is obviously much greater on the European Tour. On top of that there are always some of the biggest names in golf playing every week. It's awesome to be able to test your game against the guys you grew up watching on TV.
WWG: The NBO Golf Classic Grand Final in Oman has been touted as a European Tour event-in-waiting by some in the game, what are your thoughts on the event and the course?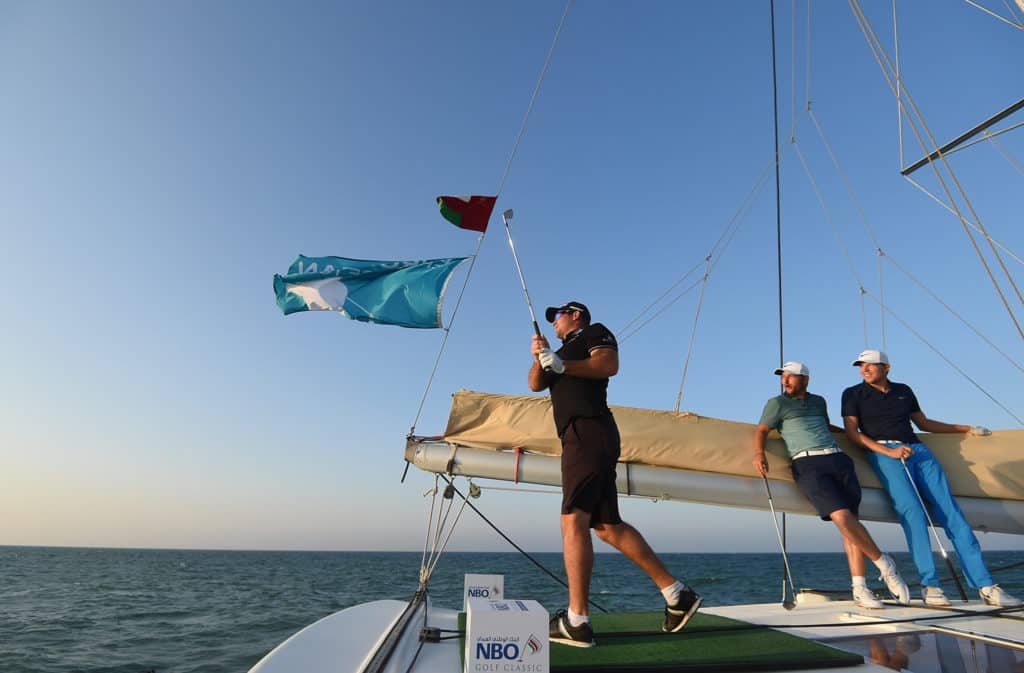 Fox: It's a great event and a super golf course. I think it was one of the best, if not the best, course we played on the Challenge Tour and it's a good test of golf. It would be a great fit to take the step up to the European Tour.
WWG: You had a strong summer which propelled you up the Race to Dubai, but what were your goals heading into this season and have they changed at all after that three-week blitz of top tens in France, Ireland and Scotland?
Fox: The first goal heading into the season was to keep my card and then to push into that top 60 on the Race to Dubai. It was a great three weeks in the Rolex Series events, to be in contention and to be able to tick off a couple of goals so early in the season. It's all happened so fast I haven't had a chance to reassess the goals yet but the obvious one is to win a European Tour event. It was great to get into contention those three weeks in a row and I would love to put myself in that situation again going into the final part of the season.
WWG: You had a great week at St Andrews two years ago in your debut at a Major Championship – what can you take away from your week there and at Quail Hollow this year?
Fox: I really enjoyed the week at Quail Hollow. The last round wasn't quite what I wanted but to have an afternoon tee time on the Sunday of a Major was a pretty cool experience and one I can learn a lot from. I played some great golf throughout the week and to be able to compete with the world's best and to hold a course record at a Major (if only for a few hours) will be something I will never forget.
WWG: What are your thoughts on the US PGA Championship moving to May and the European Tour's BMW Championship moving to September?
Fox: I think it's good for golf. Having only played each event once it's hard to make an educated comment on it, but I think it will de-clutter the schedule a bit and will be great for the condition of the courses. Late summer/early autumn in London will be a bit more settled weather-wise I think and May should be a bit cooler and less susceptible to storms in the US.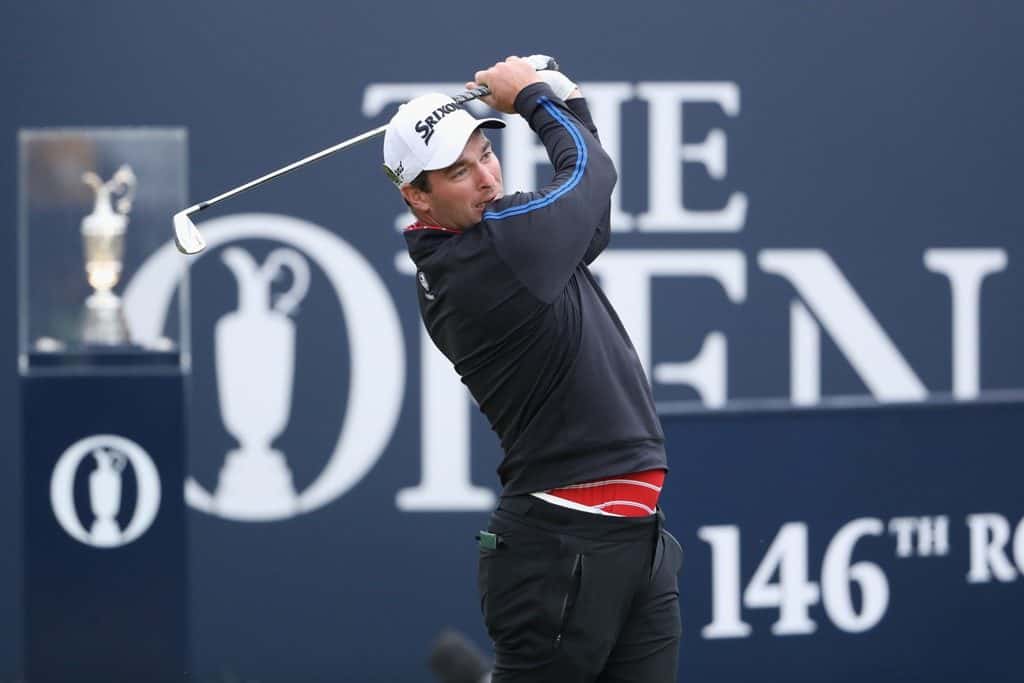 WWG: You're currently sixth on the Tour's Driving Distance with an average of 319.3 yards. What are the key things to getting the most out of your driver?
Fox: The biggest key is having a driver that works for you. Getting fitted with the right shaft, and club specs makes a massive difference. The club manufacturers spend a lot of time fine tuning players' clubs for them and you can see the results. In terms of swinging it, rhythm is key. You want the speed there when you make contact with the ball, not on the way back or in the transition. You see that a lot with amateurs when they try to hit it hard.
WWG: Given your length off the tee, are you looking forward to the DP World Tour Championship at Jumeirah Golf Estates and have you played the Earth course before? Plus what are your thoughts on Dubai holding the season ending event?
Fox: I haven't played it before and I am very much looking forward to it. I've heard the course is fantastic and suits long hitters so that works well for me. It's great that Dubai holds the end of season event. The weather is always great, the golf courses are in fantastic condition, it's a fun city to play in and they know how to put on a great event.
WWG: You played the three events in the Middle East swing this year. Do you have a favourite event or course out of the three? How essential are these events in preparing you for the season?
Fox: It's a good start to the year in the Middle East. They are three good golf courses and they get great fields every year. All the guys look forward to those events and they were some of the tournaments I was excited about playing after I got my card. It's hard to pick a favourite but I really enjoyed the Abu Dhabi course. That also might have something to do with playing well there and a Saturday pairing with Dustin Johnson and Rickie Fowler!
WWG: What did it mean to you to represent your country in the Olympics to become a golfing 'All Black"?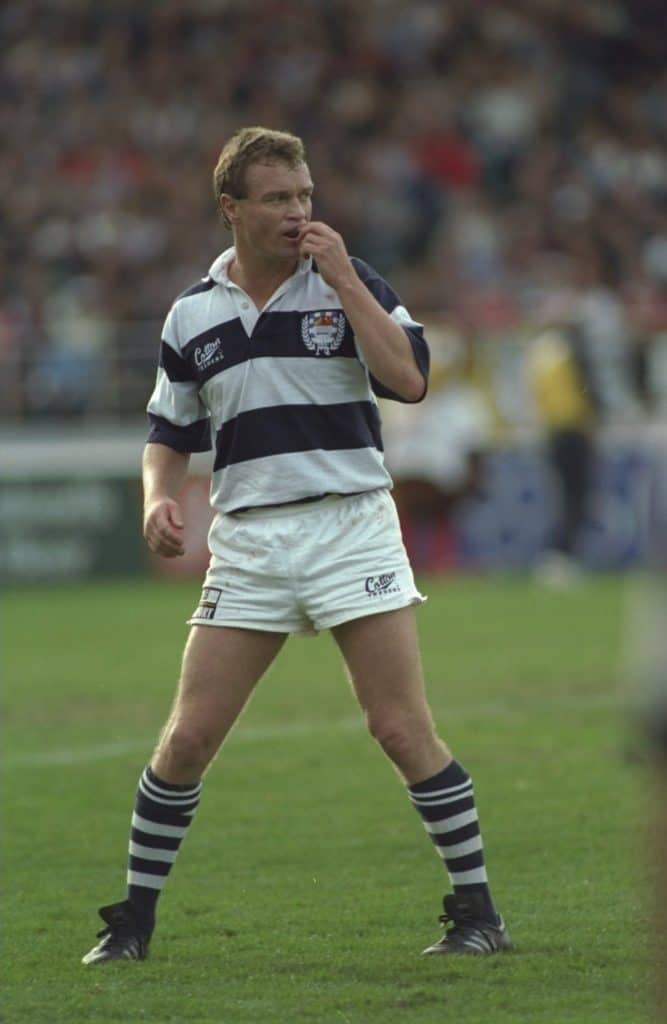 Fox: It was one of my proudest moments to be selected for the Olympics. I grew up playing team sports and to be selected for your country was always the pinnacle. There aren't too many opportunities to do it in golf and to be able to do it in the biggest sporting event in the world and to be part of a New Zealand team encompassing so many other top athletes was a huge honour.
WWG: Sport obviously runs in the family – were there any pressures on you to follow your father into rugby and how were you introduced into the game of golf?
Fox: I always had a club growing up just to hit plastic balls around with and got into it playing with dad at around 10. I joined a local club at 13 and still have good mates at that club I play golf with when I'm at home. I never had any pressure to play rugby although I enjoyed playing it growing up. Mum and Dad were always supportive in whatever I wanted to do.
WWG: How many shots these days do you give your dad and who wins?
Fox: I give dad a few these days. He plays some decent golf off four but doesn't play that often anymore. He takes 10 off me when he plays now and he's pretty competitive so it's always a good battle when we play!  I would like to say I get the better of him but when he's on he has soundly beaten me a few times.
WWG: What's the best piece of advice he's given you when it comes to golf?
Fox: It's not so much golfing advice but life advice. He's always said to me to work as hard as I can to be the best that I can be. If you become the best you can be and it doesn't work out you can still be proud of yourself.
WWG: Best piece of advice you could give a young pro looking to make a career on Tour?
Fox: The best advice I could give is to learn what works for you and don't mess with it. There are so many different swings on Tour, different routines, different practice habits and they all work for each individual. You just need to find out what works for you.