The professional golf community in the UAE is gearing up for one of the most exciting golf events on the calendar. Following the hugely successful inaugural DSA Architects Road to Mongomo Qualifier Presented by Worldwide Golf at Al Badia Golf Club in Dubai last year, the event returns, and with a new home on the immaculately conditioned Faldo course at Emirates Golf Club on Thursday September 21st.
The Road to Mongomo Qualifier presented by DSA is a unique event open to all professional players, which leads to a field made up on an intriguing blend of MENA Tour players and local club pros. As well playing for a small prize fund on the day, the real draw is the unforgettable experience and opportunity bestowed upon the top three finishers.
The three that finish top of the pile will be flown, all-expenses paid, to compete in Dececmber's Equatorial Guinea Golf Championship, the 3e Actuaries OPEN in Mongomo, for a prize fund of US$150,000 for men and US$100,000 for ladies among a top class international field assembled from around the world. Last year's event included PGA Tour player Charlie Wi and a host of talented golfers from the Sunshine Tour, MENA Tour, Tour de las Americas, LPGA, LET and some-time European Tour players.
England's Craig Hinton grabbed the last available qualification spot at Al Badia last year and went on to win the main event in Equatorial Guinea, as well as topping the MENA Tour Order of Merit. With the 3e Actuaries Open having grown yet further since last year, the 2017 Road to Mongomo Qualifier Presented by DSA is set to be an even greater spectacle.
Worldwide Golf caught up with 3e Actuaries OPEN organiser Olawale Opayinka to discuss what's in store for 2017.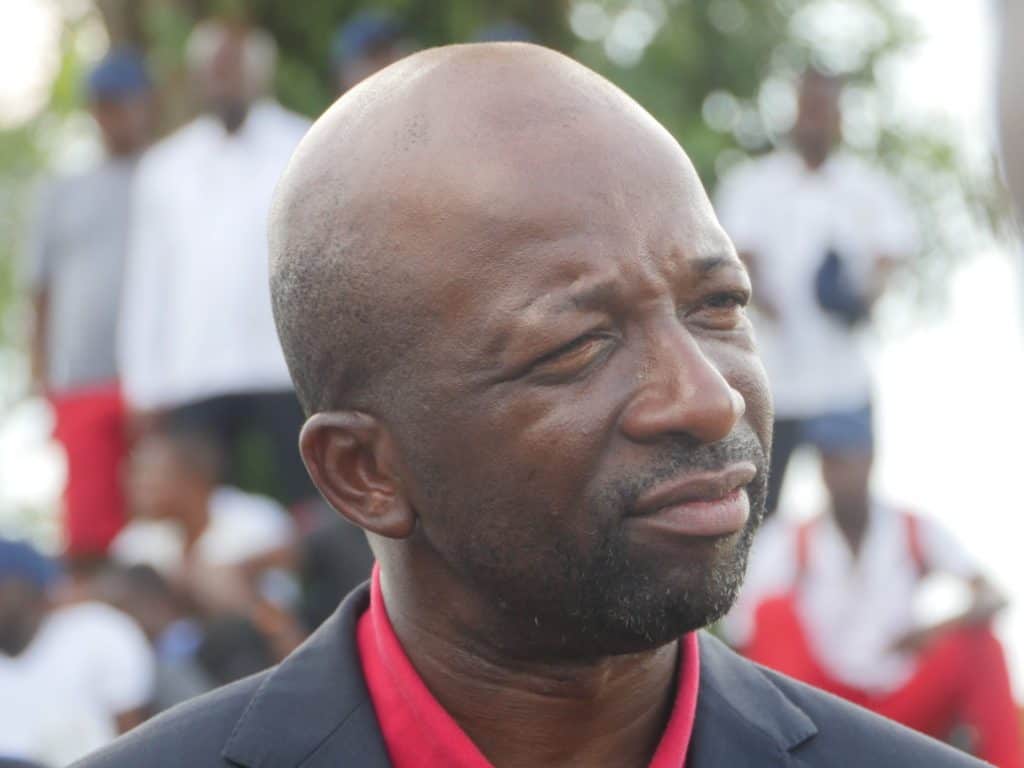 Worldwide Golf: Tell us how the concept of the 3e Actuaries OPEN first came about? 
Olawale Opayinka: The 3e Actuaries OPEN, which is the Equatorial Guinea Golf Championship, emerged as the result of a number of factors. One, we are Pan-African in our view and we are always keen to find ways to project what is good about sub-Saharan Africa and the uncelebrated success stories. Equatorial Guinea had the infrastructure required to stage an international golf tournament with a good airport, excellent highways, a magical golf course, wonderful five star hotels and unparalleled hospital of the citizens. This, we felt, was an opportunity we had to seize upon and we did. The idea was to leverage on all that was good about the central African country to inspire the next generation of African golfers, harness the benefits of golf as a platform to draw investment into Africa, and celebrate all that is good about humanity by bringing professional golfers from all around the world together to create special moments while providing the merited rewards for the best golfers.
WWG: Local golfers in the UAE, as well as those who compete on the Mena Tour, are very familiar with the event due to the inaugural qualifier at Al Badia in Dubai last year. You must've been thrilled with the event, especially as the player who grabbed the last qualifying spot went on and won the main event in Equatorial Guinea? 
OO: Yes, Craig Hinton of England was the epitome of all we are trying to achieve, demonstrating the limitless boundaries of what people can achieve with a little bit of ambition and courage. We did not know what to expect when we embraced the idea of staging the first qualifier in Dubai last September and to think the last man in, who got through by a play-off, went on to win the 2016 tournament in Mongomo is what dreams are made of. We were all over the moon – players, we as the curators of the event and our hosts, the people of Equatorial Guinea. This has spurred us on to greater things in 2017 with more countries stepping forward to stage qualifying events for the 2017 'Road to Mongomo'.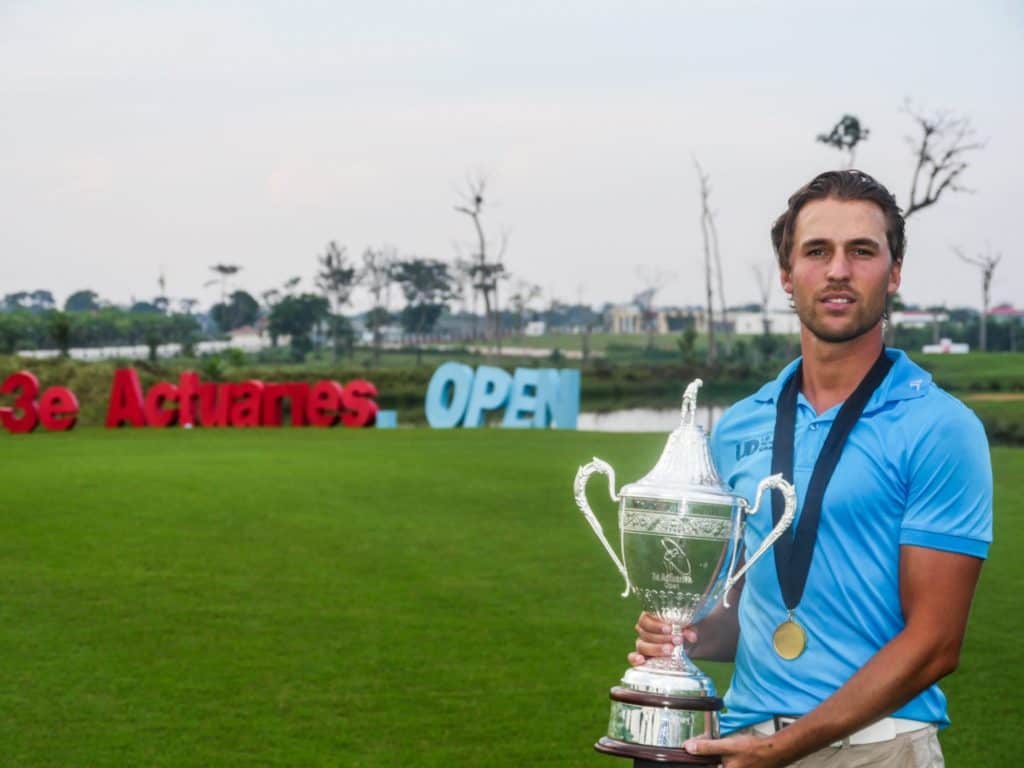 WWG: The region is set to host another qualifier this year continuing the close association with the UAE – give us your thoughts on that? 
OO: You can never have too much of a good thing and the 2016 qualifier with local partners DSA Architects was a huge success. It is also important for us as Equatorial Guinea to establish a mutually beneficial relationship between UAE investors who can embrace investment opportunities in Equatorial Guinea and sub-Sahara Africa. We are looking to add an investment forum to future qualifiers.
WWG: The Dubai qualifier is set to be held at the world-famous Emirates Golf Club this year, give us your thoughts on that?
OO: Dubai is increasingly a big part of the strategic development of the Equatorial Guinea Golf Championship – 3e Actuaries OPEN, staging the 2017 qualifier at the Emirates Golf Club is a great development and one that excites us. The EGC is the paramount golf venue in Dubai and it is only right that it should be the host of our qualifier. We look forward to this event and greater partnerships going forward.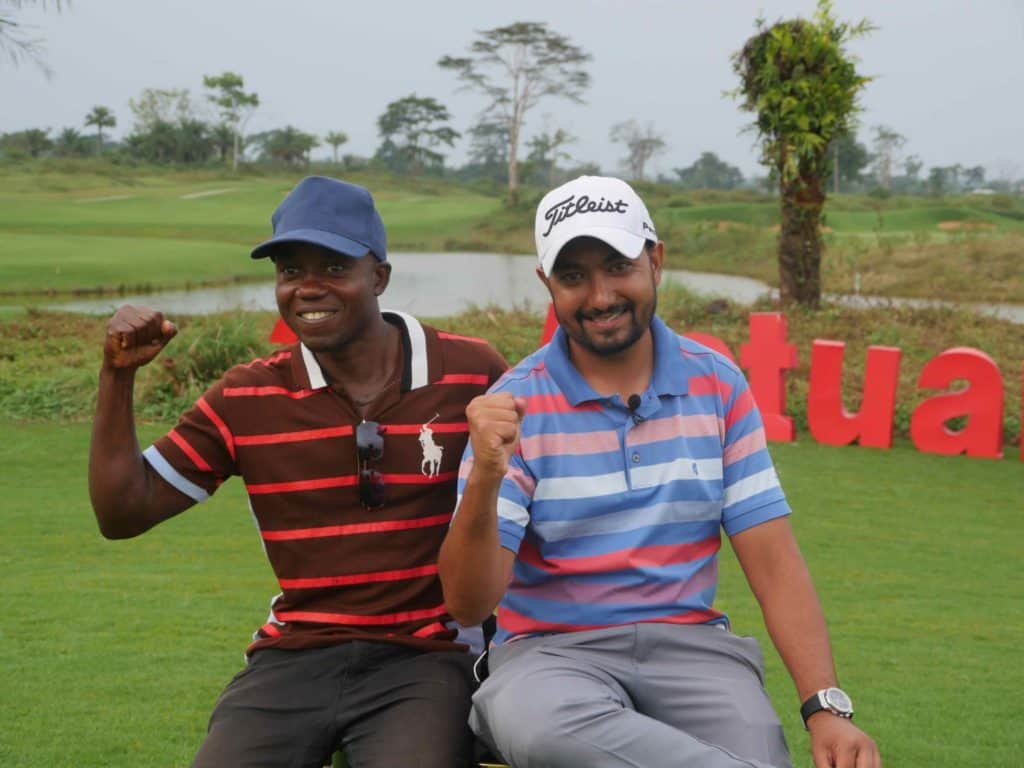 WWG: You mentioned that since last year's Dubai qualifier you've grown the concept even more around the world– tell us about that? 
OO: Yes, the Dubai experience in 2016 was a good shot in the arm and this success story has led to qualifiers in Sao Paulo Brazil, Ibadan Nigeria, Cape Town South Africa and Los Angeles USA amongst others. It will grow more to establish the 'Road to Mongomo' series. We believe the 3e Actuaries OPEN is a platform that has a huge potential for the development of the game of golf in sub-Saharan Africa outside South Africa as well as bringing corporate executive golfers together in an environment that can help generate and stimulate ideas on how we can take the continent of Africa forward.
WWG: What can the players who qualify expect from the experience in Equatorial Guinea? 
OO: We had 67 male and female professional golfers join us from 29 countries in Mongomo last December. Every golfer left with an amazing experience, each with a lovely story to tell. This year we are looking to build on the success of the last four years. It can only get better. The golfers can look forward to an all-expenses paid trip to Mongomo, Equatorial Guinea. A challenging and beautiful golf course, a wonderful hotel in the Grand Hotel Djibloho, our unrivalled hospitality and warm welcome. We believe our professional golfers who come to ply their trade in Mongomo should be treated as kings and queens and we will stop at nothing to continue to reinforce our ambition. 2017 will only be better.
WWG: You've made remarkable progress in just a few years, what's your long-term vision for the event? 
OO: The Equatorial Guinea Golf Championship – 3e Actuaries OPEN will be the African Major. We are not competing with nor comparing ourselves to other golf majors or Tours like the PGA Tour or European Tour. We simply want to create our own where African golfers can have the opportunity to compete with professional golfers from all around the world. An event where the best golfers in the world would want to compete, both for its unique offering and competitive purse. We are in the early stages of our ambition but we revel in the joy of building year on year until we attain our ambitious goals.
WWG: Tell us about your history of involvement in the game and what made you choose Equatorial Guinea as a venue to host an event? 
OO: I am firstly a sports enthusiast, I am also a firm believer in the power of sports and its power to bring people together without any of the usual bias that we as human beings use to divide ourselves. I first came into close contact with golf in 1993 when I convinced myself that I had to be a golfer in order to secure my position with a Scottish employer. I then had the opportunity to attend a tournament at the Home of Golf – St Andrews. This, and my passion for the history of the game, influenced my conviction about the importance of golf. As one who has, in the last fifteen years, been working to raise investment for various investment opportunities in sub-Saharan Africa, and as an actuary who has the discipline of always taking a long-term view, I believed golf could be the requisite spring board that I could use to influence and contribute to the continent that I love. Equatorial Guinea had all I need to stage the international golf championship without having to build anything. All I needed was available as well as the political support in Equatorial Guinea to embrace the sport of golf all  the way to the top. The President of Equatorial Guinea, His Excellency Obiang Nguema Mbasogo is an amazing man with an eye for the future. He built golf courses because he believed and had a vision. I came to Malabo by passing, I saw what they had and I was impressed. There is no better venue in sub-Saharan Africa outside South Africa that could be more appropriate. Equatorial Guinea has the total package in Mongomo.
WWG: The feedback from the players about the Presidential Course in Mongomo was fantastic – what can players expect from it? 
OO: The Presidential Golf Course in Mongomo is a hidden gem. We are making improvements to the greens to make them even better. We had a player shoot a course record 8-under 64 in 2016. It is a course that is as difficult as it is rewarding. We are passionate about what we do and that includes our passion to present a golf course that continues to test the best golfers in the World.
To register your interest in the Road to Mongomo UAE Qualifier presented by DSA please contact info@worldwidegolfme.com. Entry fee is AED 195 which includes F&B. All entrants must be registered professionals.