The golf world's heaviest hitters are returning to Dubai for a second consecutive year for the high-octane Long Drive World Series. Set to take place Friday, 9Th February at Jumeirah Golf Estates, the event will see 16 of the world's best, including three UAE wild cards and one pre-qualified UAE long driver, go head to head as they push the limits of what is possible for their chance at glory and a share of the 94,500 AED (£19,000) event prize pool. 
Having launched to over 1000 spectators in Dubai in March 2017, and following events in the UK and Portugal, the Long Drive World Series has emerged as one of golf's most exciting new events.  Simply put, competitors, representing some of the world's best long drive golfers, battle it out to achieve the furthest distance in an atmosphere that includes pyrotechnics, music and the energy of cheering crowds.  With possible distances of over 400 yards and sudden death knock outs, the event is designed to have crowds on the edge of their seats as old scores are settled and new ones emerge. Free and open to the public with a live DJ, entertainment, food trucks and more, the event also promises to be a great night out for friends and family alike.
"As a dynamic new form of golf that pushes the limit of what is possible, we couldn't think of a better place than Dubai to launch the Long Drive World Series in Dubai in 2017 and this year, to open what will be a very exciting 2018 season," said Jamie Marland, Operations Director of the Long Drive World Series. "The upcoming event at Jumeirah Golf Estates promises an electrifying golf event that only long drive could deliver as well as an open and celebratory atmosphere with food, music and fun that appeals to both golfers and non-golfers alike."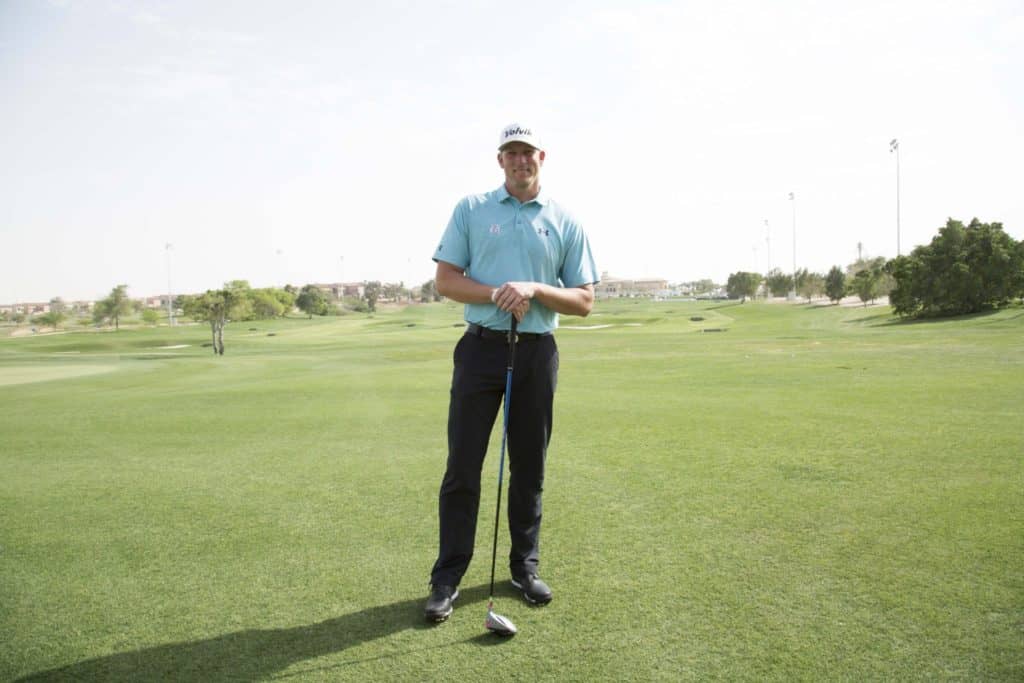 Among the long drive stars confirmed to return to the UAE are defending Long Drive World Series Dubai Champion and two-time World Champion, American Tim Burke, who took the 2017 Dubai title with a distance of 335 yards; the Series' UK Champ, Emil Rosberg of Sweden; and American Ryan Reisbeck who, along with securing a close second place finishing as a wildcard in the 2017 Dubai event, also took top honours in the Series' Portuguese event with a distance of 389 yards. Also confirmed for the Dubai event is Serbian Ilija Djurdjevic; Americans Ryan Steenberg, Kevin Shook, Will Hogue, and Maurice Allen; British big hitters Joe Miller, Tommy Hug, James Tait and Scott Bevan. A pre-qualified UAE golfer is likely to be confirmed in the coming weeks.
Also adding appeal and unknown competition to this year's event will be three wildcard spaces, open to the best aspiring long drivers through an open qualifying round held on 9th February at 10am, the morning of the main event, at host venue, Jumeirah Golf Estates.
The first of what will be 10 events in 2018, the Dubai event will be followed by events in Mexico (March), South Africa (April), the USA (May), the United Kingdom (June), Sweden (July), Russia (August), Portugal (September), China (October) and Turkey (November).
Along with an expanded calendar of events, 2018 will also see further changes to the format and organisation of the series.  Among the developments to the 2018 season, developments that will initiate in Dubai, is the introduction of an overall winner being crowned 2018 Long Drive World Series champion at the end of the season. Competing long drivers will accumulate points on a league basis throughout the 2018 Series and the player with the highest number of points at the end of the 10-leg series will be crowned the overall 2018 Long Drive World Series champion.
Each event will also see 16 competitors comprising 12 Long Drive World Series players, one pre-qualified local player from each region as well as three qualifiers.  As in 2017, competitors will be ranked at each event through a quick seeding round prior to the main event. Players will then compete in a series of head to head pairings with the remaining two players progressing to the final.
Those wishing to test their skills or luck in the Long Drive World Series open qualifiers for the Dubai event are requested to register their interest at http://www.longdriveworldseries.com/player-registration/.  The cost to participate in the open qualifier is 996 AED (£200) and includes VIP tickets to the event and access to the players' lounge during the event, amongst other benefits.