Former Ryder Cup captain Darren Clarke was full of praise for the UAE's No.1 amateur Rayhan Thomas and the Emirates Golf Federation's Junior Development Programme as he took to the course for the MENA Tour's Dubai Creek Open where both players are competing this week as the 17 year old looks to defend the title he won last year.
The MENA Tour patron spoke about Rayhan's "special talent" and also praised the world-class facilities that the UAE has to offer.
 "I think we all know where his game could be headed, Rayhan is obviously a very special talent," said the 2016 Ryder Cup captain. "I think coming through the UAE development program shows what can be achieved, you've got some of the best facilities in the world here and Rayhan has played the most of them.

"His progress is what you would expect of someone of his talent. I'm sure he will enjoy Junior President's Cup and be looking for bigger and better things, it's a stepping stone to the Presidents Cup."
Thomas, whose Dubai Creek Open victory last year marked the first time an amateur had won a MENA Tour event, will be taking part in the Junior Presidents Cup, the newly instated biennial contest against the USA, at Plainfield Country Club, New Jersey 25-26th, where he will line up as the highest ranked international player.
He also looks set to gain invaluable knowledge from golfing legends Jack Nicklaus and Gary Player who are acting as Honorary captains for the respective teams.
Clarke went on to highlight the role the MENA Tour had played in the youngster's development as well as revealing that he'll be watching Thomas closely to pick up some tips this week.
"Certainly to think that we as the MENA Tour have had a little bit of help in nurturing Rayhan and putting him in the right direction means an awful lot," he said. "To win here last year as he did, it's not easy for amateurs to win any professional tournaments, I don't care where you are in the world – that's another marker in his career and I think I'll be watching to see what kind of lines he is taking off tees as he knows the course better than me!"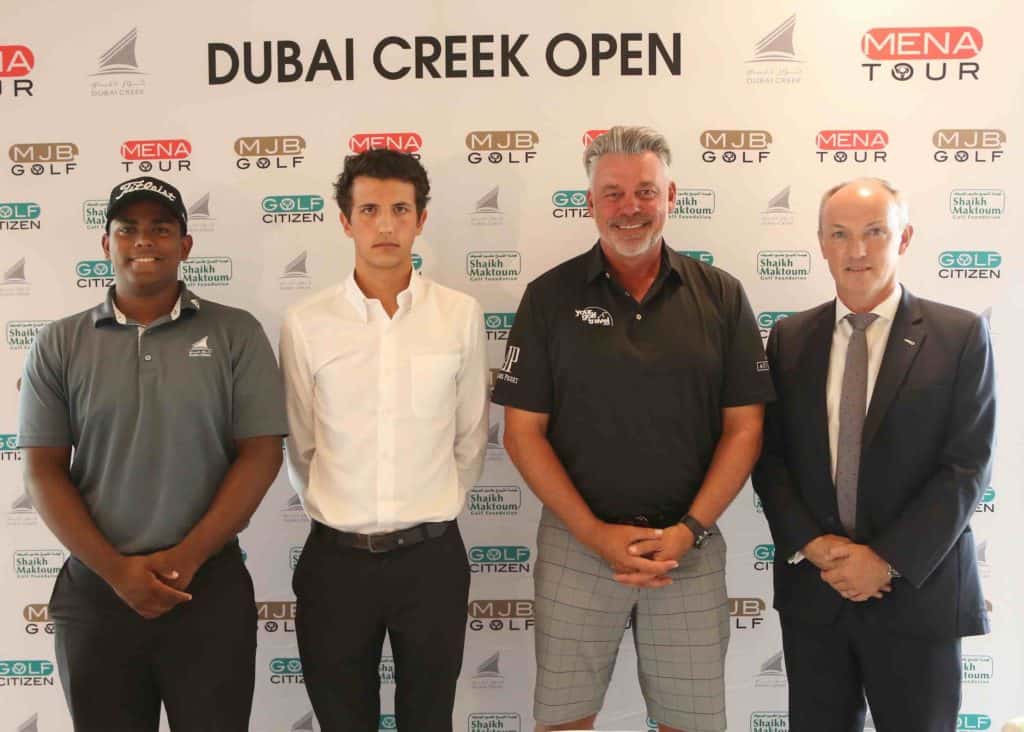 At the tender age of just 17, Rayhan has proved himself as one of the up and coming stars of the golfing world after moving to 50th in the Amateur Golf World Rankings. The Dubai Creek member followed up on last year's achievements with a run to the semifinal of the US Junior Amateur, the world's most prestiguous junior event as well finishing tied 13th at the highly regarded Junior Invitational.
Clarke finished off with describing Rayhan as a perfect role model for players in the UAE who are looking to make their way in the game.
"He's a great benchmark for any young player from the region to see what can be achieved with dedication and hard work," he said. "Any young kids in the UAE should look to Rayhan to see what he has achieved. They should take a look and think, 'if he can do it, I want to do that too.'"