By Scott Grayston
The European Challenge Tour is where 'heroes are made' and that trend is set to continue in 2018. In last year's season-ending NBO Golf Classic Grand Final in Oman, Tapio Pulkkanen was crowned the Road to Oman champion and earned his European Tour playing privileges alongside Erik van Rooyen, Marcus Kinhult and 12 others at the spectacular Al Mouj Golf. These budding talents are likely to return to the Greg Norman-designed course alongside the European Tour's elite stars on February 15-18 when the NBO Oman Open makes its debut on the Tour calendar. This will be the maiden European Tour season for Pulkkanen, van Rooyen and Kinhult but they shouldn't need an introduction. In the Joburg Open last month, Shubhanker Sharma was victorious but two of his biggest threats were Pulkkanen, who finished tied third, and van Rooyen who was the runner-up. If this is a sign of things to come, it's going to be a memorable season for the new kids on the block.
Tapio Pulkkanen
Pulkkanen is a 6' 3" Finnish star that is known for competing in a distinctive trilby hat, but why? "The captain at my hometown club always used to wear western hats that he had bought from the USA and I liked the look of them so I decided to wear a hat myself. It's almost become a part of me now." The 27 year-old had a remarkable season on the Challenge Tour, winning the Kazakhstan Open and finishing runner-up in three other events en route to topping the Road to Oman. He didn't even have full playing rights for the Challenge Tour at the start of the campaign which makes his progression even more astounding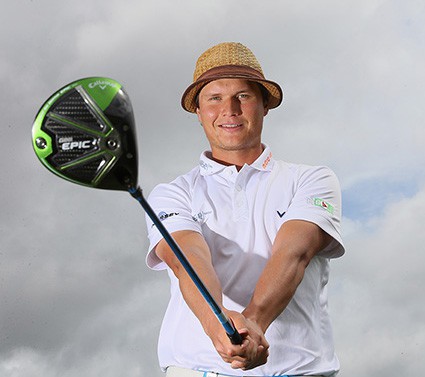 Hero growing up?
Tiger Woods was a big inspiration for me from my early days.
Dream playing partner?
I would love to play with Henrik Stenson, he has such a wonderful all round game. That would be cool.
What's your strength?
The biggest asset of my game is my long drives, although they can be pretty wild!
Goal for 2018?
My number one goal for the new season is, obviously, to retain my place on the European Tour so if I start well then maybe my goals will change. But firstly I just want to finish in that top 100. The Challenge Tour was a really good education for me. It helped me prepare for tournament weeks over the last four years, so I've had a great experience.
---
Erik Van Rooyen
At first glance, Van Rooyen looks more like a rugby player than a golfer. The athletic 6' 3" South African finished third in the season-ending NBO Golf Classic Grand Final and also third in the Road to Oman. The 27-year-old was remarkably consistent last year, making the cut in 17 out of 21 events, which included victory in the Hainan Open. He earned €160,876 altogether in his breakthrough year. His impressive start on the European Tour has seen him already take home a cheque for €112,283 after finishing second in the Joburg Open in front of his home crowd. This performance also earned him a spot in The Open Championship so he has his first Major to look forward to at Carnoustie in his debut season on the European Tour.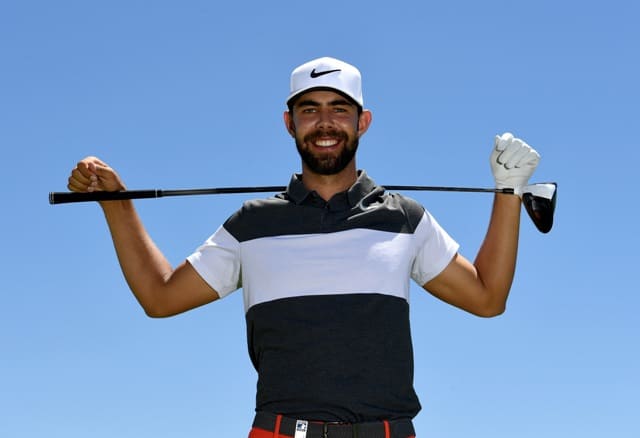 Hero growing up?
I have always looked up to Ernie Els. Everyone dreams of having a career like he had, so hopefully I can follow in his footsteps in the next stage of my career.

You thoughts on NBO Oman Open being added to the European Tour?
It's such an amazing venue and the Greg Norman-designed course is absolutely fantastic so I can't wait to come back and play it, knowing that I had a good result here in November on the Challenge Tour.
Any hobbies outside of golf?
I really like surfing and hanging out with my friends after a long stint on the Tour. After ten weeks away from home it's always nice to go back and see your mates and have a beer on the beach.
What did you learn from your time on the Challenge Tour?
The Challenge Tour is tough because it's extremely top-heavy and only the top 15 get their European Tour cards. It's an absolute slog. I was only home for 10 days since May so it's a grind – but well worth it in the end if you're successful.
---
Marcus Kinhult
AFTER having an extraordinary amateur career that saw him win the 2015 Junior Invitational and represent Europe in the Junior Ryder Cup in 2014, the pressure is on for Kinhult to go far in the game and he proved he can handle the pressure in the prestigious NBO Golf Classic Grand Final. The Swedish talent was sitting in 10th place in the Road to Oman so he had to perform in that final event and he did just that finishing in second place to climb to fifth in the Order of Merit. "I like the big events when the pressure is on because it brings the best out in my game," admits the 21-year-old. This trait will be invaluable the higher up in the sport he goes. Kinhult wasn't victorious in last season's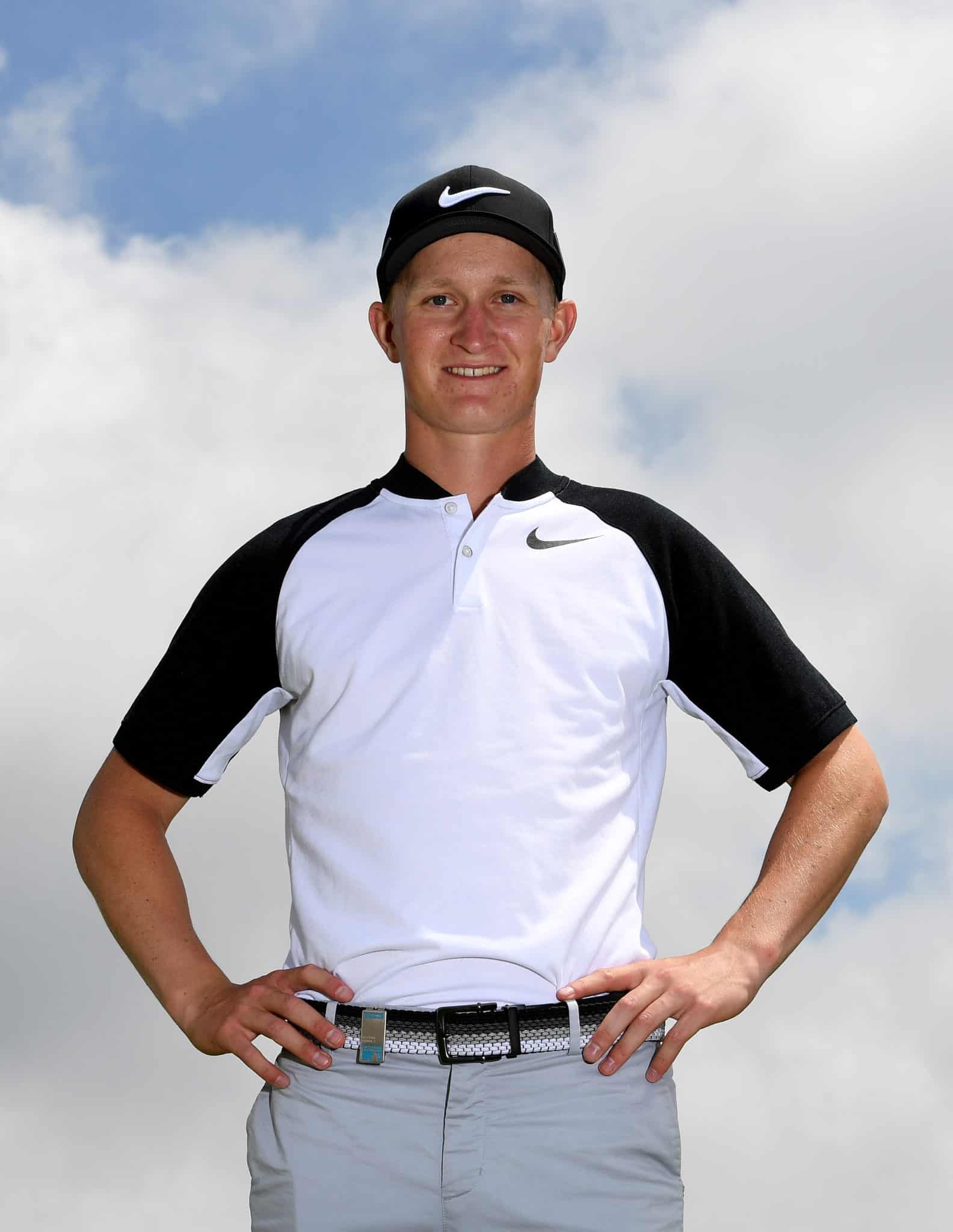 Challenge Tour but he had eight top ten finishes out of the 19 events he played and still has age on his side. Kinhult comes from a golfing background with his father being a former professional and his sister Frida being one of the top ranked amateurs in the world. This is certainly another Swedish star, alongside Henrik Stenson and Alex Noren, to keep a close eye on.
Are you looking forward to joining your fellow Swedes on Tour?
I have played with Alex Noren and Henrik Stenson a few times and they are both great guys. There are a lot of Swedes on Tour so, hopefully, I'm in good company and they can show me the ropes. Alex is a good friend and we have lots of fun together. It will be pretty cool if we can hang out together during practice rounds and maybe be drawn together in some events.
Heroes growing up?
I've always looked up to the Swedes but obviously Tiger Woods was a massive inspiration for me when I was growing up.
Playing style?
I see myself as a bit of an all-rounder. My biggest strength is that I usually hit the ball nice and straight. As I don't hit the ball very long, I make up for that with being straight. I would like to think that I'm a pretty solid player.
NBO Oman Open thoughts?
Al Mouj Golf in Muscat is a beautiful golf course. I really get some good vibes from this place so, hopefully, I can play well again in February.
Ryder Cup intention
To play in a Ryder Cup is certainly a goal of mine for the future after competing in the Junior Ryder Cup four years ago. I love competing as part of a team so the Ryder Cup is the ultimate goal.