PXG Ambassador and PGA Tour pro Pat Perez talks about PXG, Air Jordans and the height appeal of Dubai in this feature with Worldwide Golf. 
Worldwide Golf: Is it true as a kid you outdrove your idol John Daly with his own club?
Pat Perez: It's true yeah, but he was on a different tee. He hit it from his tee and I hit it from an amateur tee so…technically…probably not…but maybe? I was caddying for someone in his group when one of the guys said that I was a good player and had a swing like John and he suddenly responded 'OK go ahead and hit it'. He loved it. My swing was long, it was great, it was awesome. An amazing experience.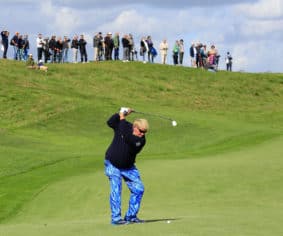 WG: You've managed to win events all your life regardless of the clubs in the bag but how have you found things since you switched to PXG?
PP: The main thing is the owner. I love Bob (Parsons), he's awesome. Everybody in the PXG building is incredible to work with. I just adore the equipment and I also love the fact that it's black. They feel incredible. Bob is so passionate about everything that he does and I think it's awesome that he's taken such a liking to golf and that's he's running his own company. He treats me so well and we hang out a lot together. He's just one of those guys. He's different but people say I'm different so…you know, we mix well together.
WG: How do the PXG set suit your game compared to your old clubs?
PP: They're the best clubs I've ever hit. They're like the club that I grew up playing – like the Pings that I had. It's just the feel of them. The feel is the best. I love the way that it looks and that gives me confidence before I even hit the ball. The ball flies true and I hit them further.
WG: You've grafted hard from the early days working at Golf Mart but what's the best lesson you could give anyone who's struggling with their luck as a pro?
PP: Work harder… All the top players work as hard as anybody in any other business. It is a business now and everyone works hard and gives it their best. Some make it and some don't but that's the way it is.
WG: What got you into collecting Air Jordan trainers and why do you play in them instead of regular golf shoes? Have you ever played with Michael Jordan and what's the most you've ever paid for a pair?
PP: I haven't played with him, but I've been around him out on the golf course for a few days. The shoes themselves, I dunno, I'm just attracted to them. Obviously, Michael Jordan was an icon of the basketball world in the 80s and 90s and everyone grew up watching him, in a similar way to how everyone watched Tiger play golf. There's just something about the Jordan brand. It's unmatched and everybody knows his symbol. I love being kind of different anyway! The most I've paid – and I hate to even say it – is $1,500 for a pair.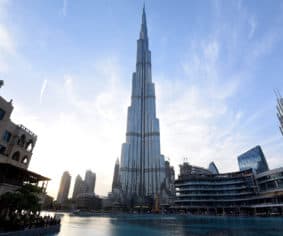 WHAT'S IN PAT'S BAG?
PXG 0341X 3 Wood with Tensei White 70-x Shaft; Tipped 1 1/2"
PXG 0317X 19° Hybrid with Rogue 85-x Shaft
PXG 0311XF 3 and 4 Iron with KBS S-Taper 130 Black
PXG 0311 Xtreme Dark 5-9PW with KBS S-Taper 130 Black
PXG 0311T Milled 54° Sugar Daddy Wedge with KBS 120 Tour Black
PXG 0311T Milled 60° Zulu Wedge with KBS 120 Tour Black
PXG Gunboat; 35" Putter