Worldwide Golf talks to Chris Beaumont, Titleist Golf Club marketing and interactive manager, on the subject of their Ultimate Fit experience on the range with the pros and how the brand has embraced the mixed bag philosophy.
Worldwide Golf: Was this the first time you brought the Ultimate Fit experience to Dubai?
Chris Beaumont: This is the first time we have done it in Dubai and it's the first year that we have partnered with the European Tour to do the Ultimate Fit in general. We've done it at three of the Rolex Series events: The BMW PGA Championship, the Scottish and Irish Open and we also did it at the British Masters, so it was great for our lucky competition winners to tee it up with some of the best players in the world at the DP World Tour Championship.
WWG: Will we see the Ultimate Fit in Abu Dhabi?
CB: The Ultimate Fit has been a great way for Titleist to partner with the European Tour to give golfers that once in a lifetime experience of being on the range next to the best players in the world. These types of experiences are very important to both us and the Tour, so we will be working with them very closely ahead of the 2018 season to see what we can do to give more golfers these type of opportunities.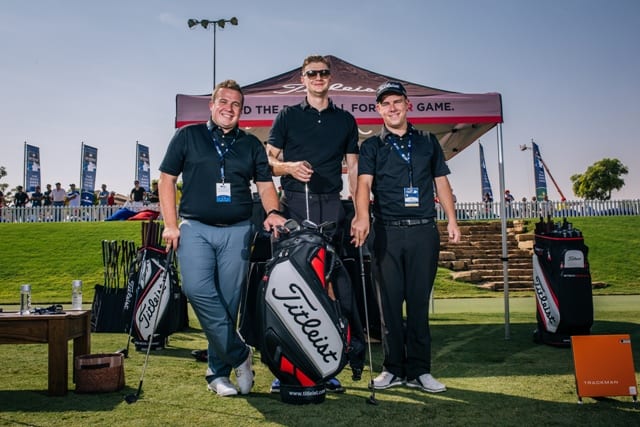 WWG: You mentioned the tournaments that you've been to, how do the golfers in the UAE compare to the ones from other tournaments?
CB: To be honest, a lot of the golfers out here seemed to be really comfortable standing next to some of the best players in the world. Over the four different events we have had some nerves and some interesting shots, but overall the experience to hit balls next to the best players in the world has been an opportunity that was a once in a lifetime experience that will not be forgotten.
WWG: Do you find that everyone just goes for the driver first time when they're getting fitted?
CB: At the first of our three Ultimate Fit experiences, it was 917 drivers that we were fitting on the range. Then at the British Masters, we opened up with new irons and hybrids because that's what we had just launched at the time. This event was the first time we have given the consumer the opportunity to get fitted to anything they want, and I must admit we would have thought that most people would have gone for the driver. It was quite interesting to see a whole host of different clubs used, whether it be wedges, irons or hybrids, it was good to see a mix of products used.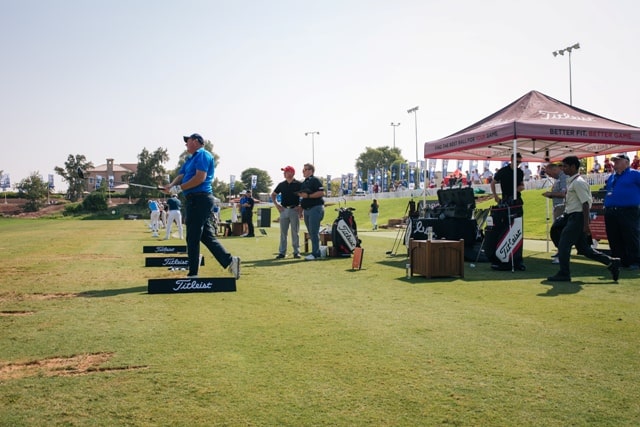 WWG: Are Titliest open to fit and sell a mixed bag to the amateur golfers?
CB: It's so important for each golfer to try and find the right clubs for them because there is no standard, regardless of your handicap. Everyone has a unique swing, so your golf clubs should be unique to you. We've got some high handicappers who might be an AP2 / CB combo and then we've got some better golfers who might be an AP1 /TMB combo.
WWG: Do you think this is an evolution of the Tour players?
CB: Absolutely. We are currently standing at about 70% of our Tour pros who use a blended set – that may just be one or two clubs difference but we have now seen that transcending down to the amateur ranks. I think that's mainly down to the fact that more golfers are being fitted and you can go through the process of being able to trial different clubs and compare their performance.
WWG: What can we expect from Titleist in 2018?
CB: At Titleist we are very consistent in our belief that we have a two year lifecycle for our products, and see no reason for this to deviate in 2018.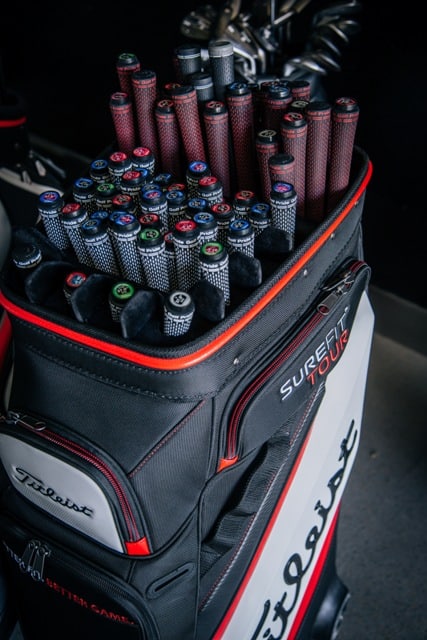 WWG: Tour player wise, have you got anybody new who is coming onto the team?
CB: There will always be player movements and changes amongst manufacturers, but ahead of 2018 getting started, you will just have to wait and see…
WWG: Is there any way that Titleist Europe can use their relationship with Titleist in America to get any of the big name players or brand ambassadors to play in Europe?
CB: We definitely leave that down to the player. What I would say is that with the Tour becoming a lot more global, we are seeing more players competing around the world so, hopefully, we can see more of the best players playing in what I would argue is the best Tour out there. It's really not our responsibility to outline where our Ambassadors should play.
WWG: How important to Titleist is the Rolex Series?
CB: Being a partner of the European Tour, I think we are a huge fan of any stage where there is an opportunity to get more people understanding the game and getting the best players in the world here to play different events is a real bonus.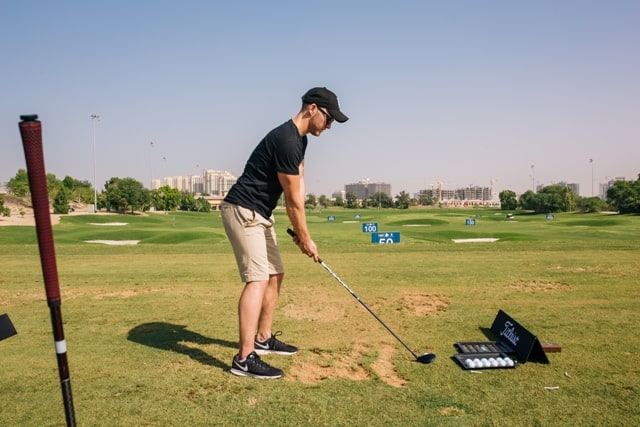 WWG: Do you find it a fitting climax that the final event is staged here in Dubai at the DP World Tour Championship, or do you think it should be moved around?
CB: I love the fact that it has a home and this is where everybody's going, plus it's called the Race to Dubai and I think it's a real fitting end.
WWG: What's your favourite club in the UAE?
CB: I really like Abu Dhabi Golf Club and the Els Club
WWG: Best experience off course in the UAE?
CB: The coolest thing I have done out here is being able to run the Yas Marina Circuit which I have done a couple of times now, although it nearly killed me!